Hopkins BME undergraduate program ranked No. 1 by 'U.S. News'
September 9, 2019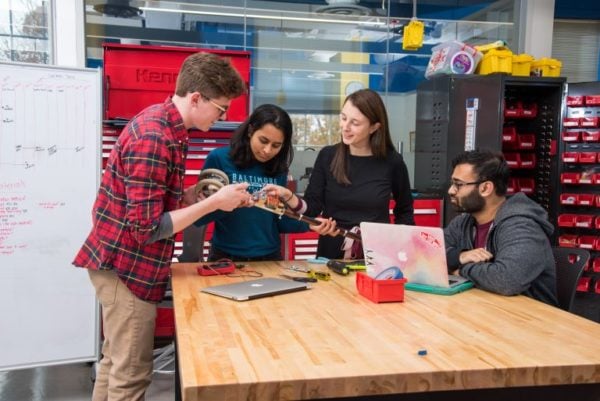 The Department of Biomedical Engineering at Johns Hopkins University remains the No. 1-ranked undergraduate biomedical engineering program in the nation, announced today by U.S. News and World Report, the longest-running and most widely cited assessment of U.S. colleges and universities. The department also earned 2020's No. 1 spot for graduate programs in biomedical engineering.
For more than 50 years, Hopkins BME has been setting the bar for BME education and research, and it continues to lead the way through BME 2.0, a curriculum that combines classroom instruction with opportunities to solve real engineering problems. Through project-based learning, research and design projects, and clinical immersion, students gain practical experience in one of seven modern BME disciplines.
"It is gratifying that the department continues to be recognized as the No. 1 BME undergraduate program in the nation," said Jordan Green, professor of biomedical engineering and director of the BME undergraduate program at Johns Hopkins. "It is a testament to our outstanding students and faculty, and to our pioneering efforts in biomedical engineering research and education, including the launch of our new BME 2.0 curriculum. Together, we are engineering the future of medicine."
Johns Hopkins University is tied for the No. 10 spot in the National Universities category of USNWR's annual rankings of nearly 400 national colleges and universities for 2020. Read more on the Hub.