The Immersive Summer Program for Education, Enrichment, and Distinction (ISPEED) in Biomedical Engineering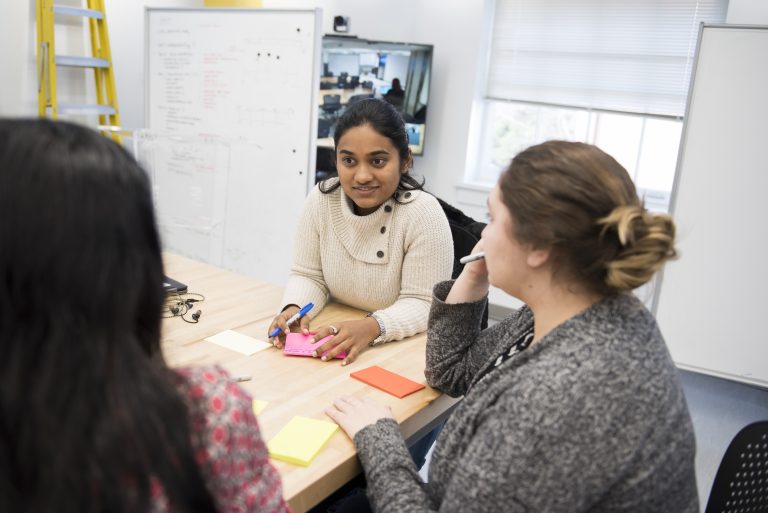 Jump start your future in BME

ISPEED in BME is a residential, four-week summer program for talented high-school students who are passionate about exploring concepts in biomedical engineering.
Why ISPEED?
Unlike traditional course-based summer programs, Johns Hopkins ISPEED in BME emphasizes project-based, hands-on learning that allows students to build practical skills that will set them apart as they prepare for college or a career in science, technology, engineering, or mathematics (STEM). Drawing from the nation's #1-ranked undergraduate program in BME, students will gain real-world experience in:
Biology and the life sciences in our state-of-the-art Cell & Tissue Engineering lab
Computer programming, machine learning, and scientific computing
In addition to their project-based courses, ISPEED in BME students will engage with faculty and students who are leading the field of biomedical engineering, learn more about the college admissions process, build professional skills, and connect with resources at Johns Hopkins University that will help them on their path toward college.
When?
The ISPEED in BME program will take place from July 3 to July 28, 2023
Where?
ISPEED in BME students will reside on the Johns Hopkins Homewood campus in Baltimore, MD
Is there a cost?
All costs are covered by the program and our sponsors. Students who participate in ISPEED in BME earn a stipend of $2,400 and other benefits including an application fee waiver, full tuition, transportation to and from Baltimore, housing, meals, and access to campus facilities such as the Athletic Center and library.
Who is eligible to apply?
Applicants must be:
Current high-school sophomores or juniors*
US citizens or permanent residents
Motivated to explore concepts in biomedical engineering and solve important problems related to human health, with a demonstrated record of high academic achievement
*ISPEED in BME participants must meet age requirements for Johns Hopkins residential summer programs – students must be at least 15 years old by July 2, 2023, and not yet 18 years old by July 29, 2023
Diversity is an important aspect of the Johns Hopkins ISPEED mission. We strongly encourage students from backgrounds that are underrepresented or underserved in STEM to apply. Examples of underrepresented or underserved backgrounds may include:
Racial and ethnic groups identified by the NIH as underrepresented in biomedical research (Black or African American, Hispanic or Latino/Latina, American Indian or Alaska Native, Native Hawaiian, and Pacific Islander)
Physical, mental, or other disabilities as described in the Americans with Disabilities Act
Low socioeconomic means
First family member to potentially attend college
Rural or other resource-limited hometown
All applicants who meet the eligibility requirements described above will be considered, regardless of race or ethnicity.
The application deadline for summer 2023 was March 1. We are no longer accepting applications.
Learn More About Hopkins BME