#1 in the Nation

For More than 25 Years

As home to the nation's first and top-ranked training program in the field, Hopkins BME has a long tradition of academic leadership. Both our undergraduate and graduate programs are consistently ranked #1 in the nation. In fact, our graduate programs have been rated #1 since U.S. News & World Report began ranking specialized disciplines in the early 1990s.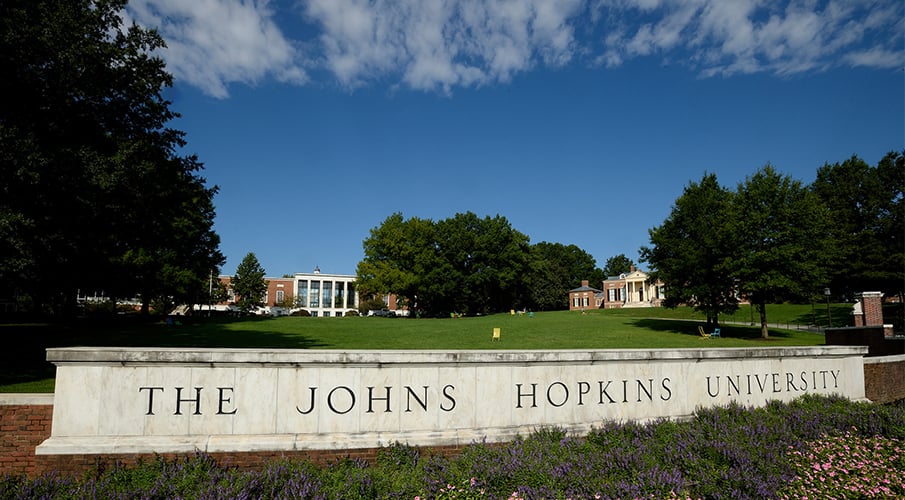 Our unique position within the Whiting School of Engineering and the School of Medicine at Johns Hopkins allows close collaborations with leading physicians and industry partners, providing a strong foundation for translating advances to first clinical use. Our students and faculty are developing the technologies that diagnose and treat disease, transforming the practice of medicine and improving human health on a global scale. 
Remarkable Faculty
Propelled by a desire to improve human health through scientific discovery, translational research, and innovation, Hopkins BME faculty members leverage their strengths in engineering and medicine to develop new approaches to healthcare challenges. Because biomedical engineering is interdisciplinary by nature, our faculty are involved in research collaborations that transcend departmental boundaries, and lead some of the most renowned cross-divisional research centers and institutes at Johns Hopkins. They are at the forefront of innovation, pioneering technologies that are redefining the future of healthcare worldwide. 
Exceptional Academics
Hopkins BME's undergraduate and graduate programs are consistently ranked #1 in the nation. Our recently redesigned, interdisciplinary BME 2.0 curriculum provides students with solid footing in the quantitative and life sciences, including physics, mathematics, programming, computer science, biology, and data science. Working alongside leading Johns Hopkins physicians and scientists, all BME students are engaged in solving real-world problems in clinical or research settings from day one. Our undergraduate, master's, and PhD students specialize in one of seven modern BME disciplines through project-based courses, research, and design and translation projects. This specialized expertise, combined with a broad interdisciplinary foundation, prepares our students for success in diverse career paths or further studies in graduate or medical school. BME graduates are leaders in academia, medicine, entrepreneurship, and a wide variety of industries: biotech, pharma, medical devices, public health, government, healthcare, and more.
BME Design
For more than 20 years, our Design Team program has established a novel approach to design education that has been replicated at schools across the nation. Unlike capstone design programs at other leading universities, Design Team integrates students at all levels, from freshmen to seniors, in transgenerational teams that work with engineering faculty, clinicians, and industry leaders to solve the world's important healthcare challenges.