For more than 50 years, the Johns Hopkins Department of Biomedical Engineering has been setting the bar for BME education and research. Our students and faculty are Engineering the Future of Medicine by building the technologies that cure disease. Join us as we train the next generation of leaders.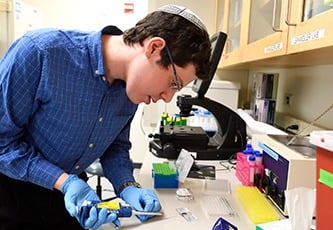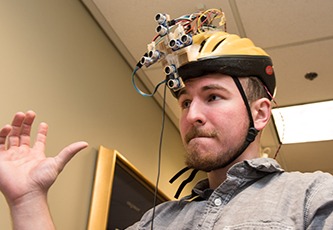 Undergraduate Design
Our Design Team program gives students the opportunity to work on real-world healthcare challenges with top experts in a working team environment, similar to what they will experience in their professional careers.
Explore Undergraduate Design
Our Faculty
BME students and faculty share an emphasis on excellence, cooperation, intellectual curiosity, innovation, and teamwork. The shared passion to create new knowledge and improve human health has resulted in a team mentality that encourages creativity and long-term collaborations.
Learn more about Warren Grayson's research in musculoskeletal regeneration, and how you can be a part of it.