Johns Hopkins BME graduate program again ranked the nation's best
March 12, 2019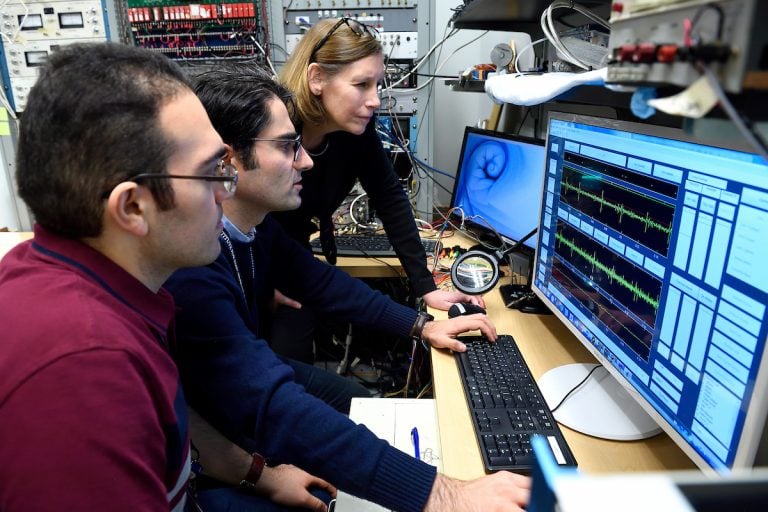 The Johns Hopkins University biomedical engineering graduate program is once again the country's best, according to the annual U.S. News & World Report rankings of the nation's Best Graduate Schools. The program has held its No. 1 spot in the rankings for nearly three decades, while the Whiting School of Engineering moved up for the fifth consecutive year into a tie for the 17th spot.
The U.S. News Best Graduate Schools rankings, released today, are based on a number of indicators, including an institution's global and national reputation, publications and citations, research statistics, admitted student information, and other factors.
"For more than 50 years, the faculty and students of Johns Hopkins University have been leading the field of biomedical engineering," said Michael I. Miller, the Bessie Darling Massey Professor and Director of the Johns Hopkins Department of Biomedical Engineering. "Our curriculum trains students to push the boundaries of discovery and innovation, creating new disciplines with the immense potential to improve human health. At Johns Hopkins BME, we are engineering the future of medicine by developing the next generation of technologies that will cure disease and transform patient care."
The department also holds the nation's top spot in the U.S. News rankings of the Best Undergraduate Biomedical Engineering Program.
"What makes Hopkins BME great is the friendly, collaborative environment between students, faculty, and clinicians within and outside of the department," said Lexi Rindone, a biomedical engineering PhD student at Johns Hopkins. "I have had several opportunities to work with experts in and beyond my own discipline, which has enabled me to mature as a young investigator and engage in high-impact research to improve patients' well-being."
In addition to biomedical engineering, graduate programs at the university's Bloomberg School of Public Health and School of Nursing remained in the top position, while the School of Medicine maintained second place among research-oriented medical schools.
Read more on the Hub.