Consistently ranked #1 in the nation, the biomedical engineering graduate programs at Johns Hopkins will prepare you to be a leader in biomedical research, medicine, or industry. Our unique position within the Johns Hopkins Whiting School of Engineering and the School of Medicine provides students with opportunities to engage with some of the best clinical scientists in the world.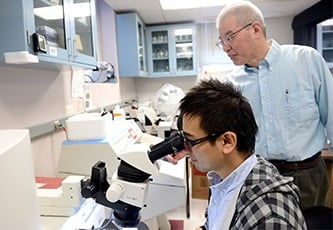 Master's Programs
Learn the different paths you can take to earn your master's degree from Hopkins BME. From one-year and two-year options to an international dual degree program, we have a path to help you achieve your career goals.
Learn More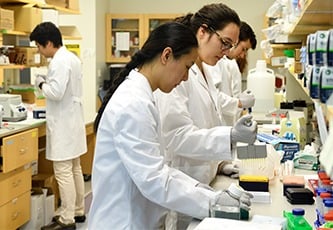 PhD Program
Learn how you can earn your PhD while working alongside leading researchers and clinicians in one of the 3,000+ laboratories at Johns Hopkins.
Learn More