Through BME 2.0, the biomedical engineering curriculum of the future, we teach students the foundations of the life sciences, mathematics, and engineering disciplines, in addition to advanced topics in biomedical data science and computational medicine. You will spend two or more years specializing in one of seven focus areas based on the groundbreaking research discoveries of our faculty.
You will develop hands-on experience through project-based courses taught by the leading clinicians, scientists, and engineers of the Johns Hopkins schools of Medicine and Engineering.

Learn More About Our

Focus Areas

Become an expert in one of seven modern BME disciplines through our specialized focus area courses, based on the pioneering research of Hopkins BME faculty.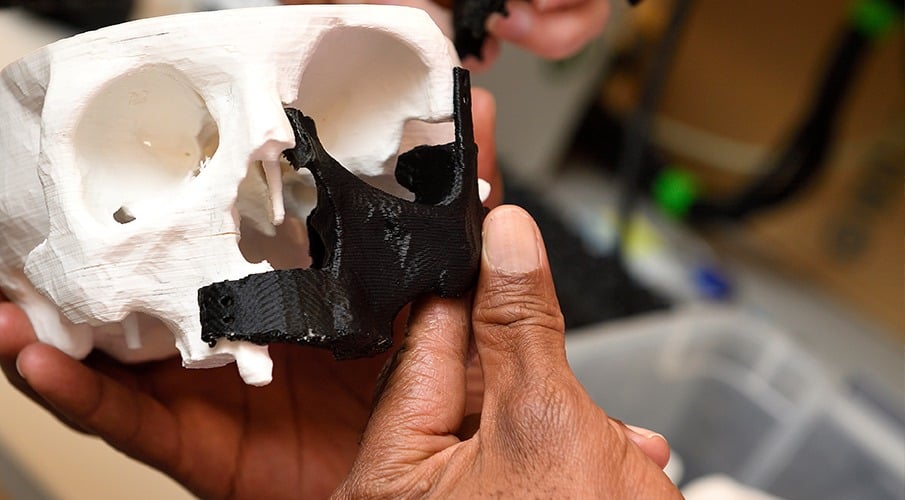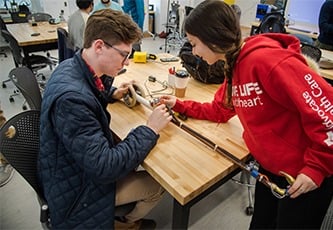 Design Team
Join Design Team as early as your second semester and solve health-related challenges with clinical and industry partners. You can gain experience through clinical immersion and turn your ideas into prototypes using our fully equipped, state-of-the-art Design Studio.
You also have the opportunity to integrate your summer internships into the curriculum, continuing your industry projects throughout the academic year under the guidance of your industry mentors.
Learn more about Design Team