The BME Undergraduate Design Team program supports more than 15 teams of undergraduates each year as they develop solutions to some of the most challenging and important healthcare needs in the world. Over the past few years, these design teams have completed over 250 medical device projects, upon which the university has filed 40 provisional patents. 16 start-up companies have come out of the program. The program has garnered more than $2M in external funding since 2001 in the form of three program grants, more than two dozen project grants, and countless awards in national design and business plan competitions. Project successes translate into recognition for undergrad designers that contributes to cementing their future success in biomedical engineering.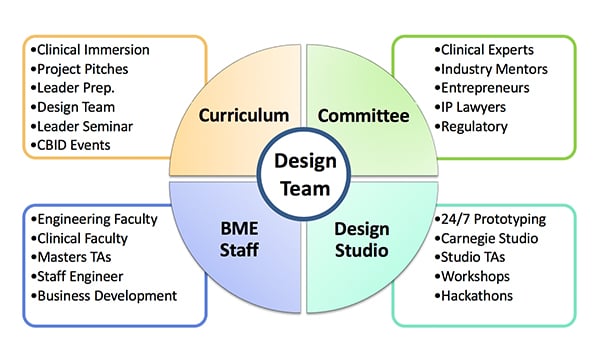 Design Team Course and Timeline
The BME Undergraduate Design Team curriculum is an intense 18-month long process that includes clinical immersion, problem identification and description, concept development and evaluation, prototyping and testing, and verification. Each year, approximately 15 teams of Biomedical Engineering undergraduate students work with clinical sponsors, faculty mentors, professional designers, engineers, and scientists to define and implement an impactful project addressing a significant clinical or research need. Teams identify projects in the Spring semester, before the Design Team academic year, and work on their projects for approximately 18 months. Team leaders will begin their project search in February and will start working with their teams in May. Their projects are celebrated in early May the following year at BME's annual Design Day.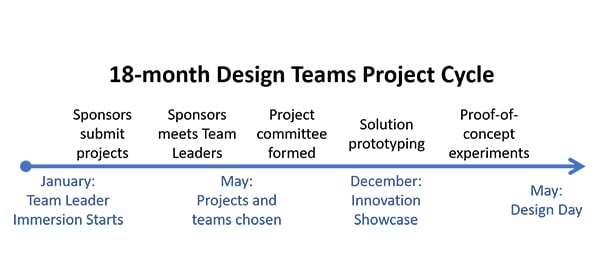 BME Design Studio
The BME Design Studio provides the space and resources for undergraduate and graduate students in biomedical engineering to brainstorm, design, prototype, build, and test solutions to real-world clinical and global health challenges. Learn more about the Design Studio.
Application to the BME Undergraduate Design Team Program
Students interested in the BME Undergraduate Design Team program should be prepared to work hard, learn a lot, and have fun while doing it. Program details and requirements can be found in the the BME undergraduate handbook. Application should be made to the Department of Biomedical Engineering. Johns Hopkins BME undergraduate students are eligible to apply to the BME Undergraduate Design Team program as early as their freshman year Spring semester.
Submit Your Design Challenge
BME Design Team welcomes mentorship from both clinicians and industry partners. Learn about the responsibilities and benefits of project mentorship, and how to submit your design challenge by clicking below.
Learn About Past Design Team Projects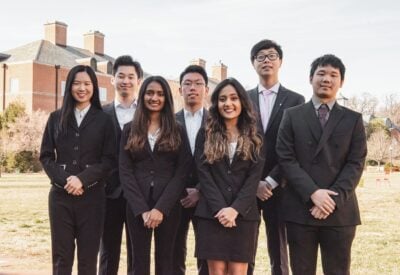 Design Team 1: HerniAid
HerniAid is developing a solution that aims to track hernia progression non-invasively by utilizing physical metrics to provide surgeons and patients with real-time data to inform their decisions.
Learn More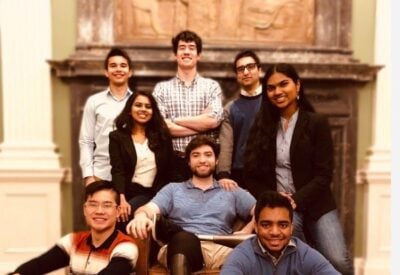 Design Team 2: UroDeflect
UroDeflect is working to improve temporary urinary diversion in non-obstructed cases by providing a non-migrating, artificial obstruction to safely divert urine while minimizing tissue damage.
Learn More