Jordan Green receives Curtis W. McGraw Research Award
March 7, 2017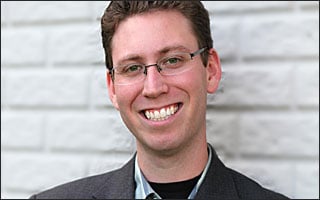 Jordan Green, associate professor of biomedical engineering, is the 2017 recipient of the American Society for Engineering Education's Curtis W. McGraw Research Award.
Green was selected for this honor for his "outstanding research achievements in the fields of biomedical engineering, chemical engineering, and materials science and engineering. In particular, for the discovery, development, and engineering of innovative nanobiotechnology for intracellular delivery and biomimetic instructive materials as therapeutics."
The Curtis W. McGraw Research Award was established in 1957 to recognize outstanding early achievements by young engineering college research workers and to encourage the continuance of such productivity. The annual award is sponsored by the Engineering Research Council with the assistance of the McGraw-Hill Book Company, and was presented to Green at the ERC's Annual Conference.