Sophia Doerr grew up in Michigan, in a world influenced by engineering and medicine. Her father was an engineer and inspired her interest in robotics, technology, and programming throughout high school. Her grandmother worked in the medical field, teaching nursing. When Doerr learned about biomedical engineering, she though it was a perfect fit combining her interests.
Doerr graduated from Johns Hopkins in December 2017 with a bachelor's degree in BME and Applied Mathematics and Statistics. She promptly reenrolled for a master's degree program in BME at Johns Hopkins, and is now completing a thesis toward graduating in May 2020.
"After going through the undergraduate program, I really enjoyed my experience here," Doerr says. "I thought the opportunities that are available to the students with research and beyond were so great that I wanted to come back and do a master's degree here."
Doerr is studying for the Medical College Admission Test and working in Jeffrey Siewerdsen's I-STAR (Imaging for Surgery, Therapy and Radiology) lab. Her current research involves automatic computation of global spinal alignment metrics via anatomical features in computed tomography (CT) images. Previously, she worked on the application of deep learning to spinal navigation surgery, which led to her developing interest in medical imaging.
"One of the best and most interesting things about Hopkins BME is the fact that there are so many different research principal investigators in the program and there are so many different specialties," she says. "During my undergraduate curriculum I was able to get exposed to all those different fields. Then, going into my master's program, I was able to dive into one of these fields and learn the state-of-the-art research that's going on."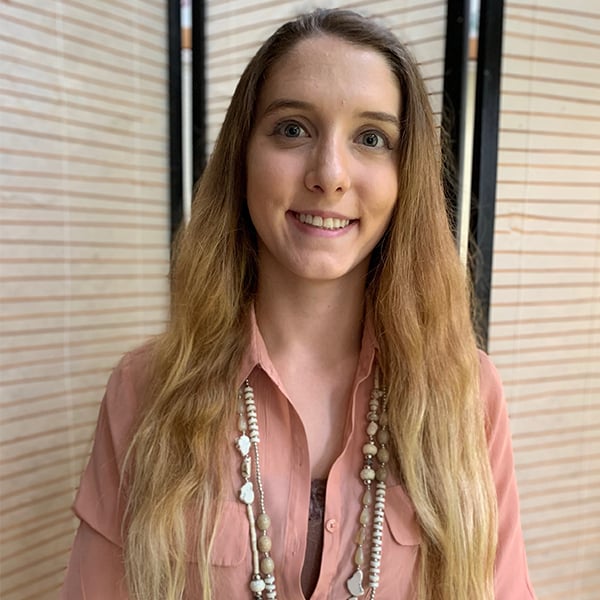 Doerr had taken two classes with Siewerdsen that influenced her to apply to medical school next. One was called Surgery for Engineers; the follow-up class was Surgeoneering.
"It was one of the most unique classes I took in my college career," Doerr says. About 30 guest surgeons came in to teach students about workflow, efficiencies, and engineering within particular surgical specialties, giving them an overview of how BME has impacted different areas of medicine. "It gave us a better idea of what is actually needed to streamline the operating room and surgery process from a BME perspective."
Doerr says incoming BME students should try to get a broad experience. "If you choose a focus area, try an elective course here and there that's outside that focus area. Try to explore more of Johns Hopkins because it has so much to offer, and so many different departments that you can really broaden your knowledge in different areas you may not think will be useful but actually can be very impactful for your career." Doerr herself took a deep learning course in the computer science department and was able to incorporate skills learned there in some of her research.
She also recommends reaching out to faculty. "Professors in the program are very intelligent and really amazing at what they do," says Doerr. "They publish a lot of papers and are able to push boundaries in research, but I feel like they're also some of the greatest mentors I've ever met." Professors always are willing to talk to students about areas of interest during office hours, she said.
When she's not in the lab, Doerr likes exploring the restaurants, art museums, and bars in Baltimore. She also has taken advantage of happy hours and coffee hours run by the Graduate Student Association. As an undergraduate, Doerr volunteered translating for patients at a local Planned Parenthood clinic, one of many volunteer opportunities offered to students.
"The course load is rigorous," Doerr says. "It's a challenging program. But if you really commit yourself, you'll get a lot out of it."