Growing up in Maracaibo, Venezuela, Santiago Balza says his parents always encouraged his interest in science. When he was around 12 years old, his mother got him a bioengineering design magazine. The Johns Hopkins BME program was listed there as being the top program, and had interesting, innovative research that intrigued the young student, so much so that from then on, he dreamt of coming to Johns Hopkins. Then, when Balza was a teenager, his mother attended culinary school in Miami and brought him with her on a student visa so he could better his education by attending high school in the United States.
"Everyone in my family would say, 'Oh, you're going to change your mind like everyone does,' but I stuck with it, and applied, and got in," says Balza. The experience didn't disappoint: He finished his bachelor's program in BME in May 2019 and is staying on for a master's degree, with a focus on tissue engineering and immunoengineering.
The most interesting aspect of the Hopkins BME program is the variety, he says: "There are so many different things you can do with the major, especially if you go into industry or even research. I've had very varied experiences when it comes to the field. My academic focus was cell tissue engineering, but I did imaging research my sophomore year, clinical research my freshman year, protein engineering my last two years, and Design Team, where I did medical technology design. It's very valuable to be able to experience so many different things that all fall under BME."
In particular, he enjoyed his experience with Design Team, where he helped design and construct a perfusion monitoring device for people with ischemia following vascular surgery, based on new computer vision algorithms. There was an administrative side, where he learned to manage the project, and the science side, where he worked with "really cool mathematical computer vision algorithms."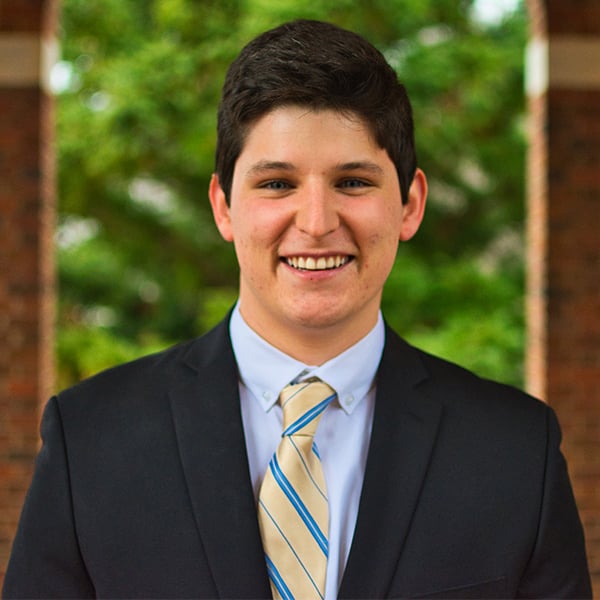 Balza plans to work in industry after completing his master's degree next spring, saying synthetic biology is an arena that nicely encompasses his experiences. He says the BME program has prepared him well both in terms of experience in labs (he is now a research technician with Johns Hopkins' Translational Tissue Engineering Center) and in the work process itself.
"The thing about BME that's prepared me the most is it taught me how to work," says Balza. "They teach you that sometimes it's ok to fail and move on. In all of my experiences there have been some failures and also some successes. Anywhere I choose to go, I feel prepared enough to learn what I need, and get trained in whatever techniques are specific to the industry, but I also feel very prepared to keep going if I should fail."
To relieve stress, Balza enjoys playing piano (the Mattin Center has practice rooms available) and practicing Tae Kwan Do, which he started learning a few years ago and now is a black belt. "It's a stress release after a tough day of classes or exams," he says.
Balza says he tells incoming students to enjoy their undergraduate years. "The school does a good job of admitting people who have a good work ethic and are interested in the coursework," he says, "and it's really easy to get lost in the work. I was lucky in that I had a really good group of friends that got me to go out and explore Baltimore. We had a good work-social life balance."
In addition, he says, Johns Hopkins has a lot to offer in terms of clubs and activities. "Ask upperclassmen what they think the school has to offer, because they're the ones who know best," says Balza. Also, he advises, don't be afraid to talk to professors. "Especially as a freshman that can be very intimidating, but they're all nice, they're all passionate about their research, and at the very least, you'll get a very interesting talk and you could potentially get a research position in their lab. You never know."