Jack Walters says he has always loved and been good at math and science. He also has an interest in the medical and health fields, so BME provided a perfect combination for his passions.
The incoming sophomore has an academic focus area in biomedical data science. "I like how data science allows you to quantify and find patterns in everyday life," Walters says. "I also love working with mathematics and computation to problem solve and take on medical data sets."
Despite his youth, Walters already has dived headfirst into research and design at Johns Hopkins. He works in the lab of Denis Wirtz, vice provost for research and the Theophilus Halley Smoot Professor of Engineering Science. There, he conducts computational pathology research, including analyzing different stains of pancreatic cancer cells through tools such as image segmentation and deep learning. Walters also enjoyed his first-semester BME Modeling and Design class, where he worked in a group on several projects, one of which involved modeling the efficiency of breathing oxygen.
"We developed an experiment to create an equation for the efficiency of the human body," he says. "This was the first time I realized just how much I could accomplish with the support of extremely smart people around me."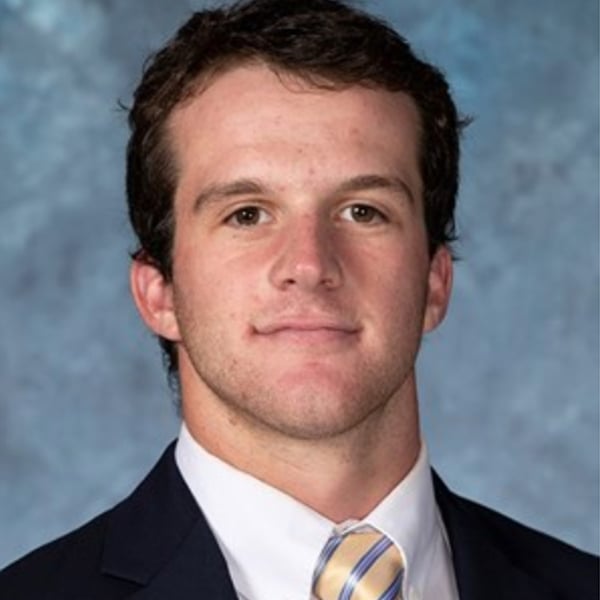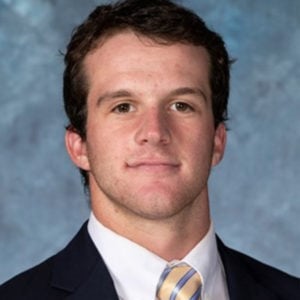 In addition, Walters says he appreciates the BME Undergraduate Design Team program, which supports teams of undergraduates working to develop solutions to challenging health problems. Clinical sponsors pitch and mentor teams in tackling these problems.
"Teams work hard to come up with solutions to some of the most pressing problems in the medical field," says Walters. "With the support and connections of Hopkins BME and the School of Medicine, many teams have been wildly successful with patents, competition awards and startups."
While the classes are competitive, Walters says, the BME community is a tight-knit one, with students and faculty rooting for and supporting each other. "I love how supportive and friendly the Hopkins BME faculty is," he says. "They never hesitate to share their experiences with you or give you extra time for teaching."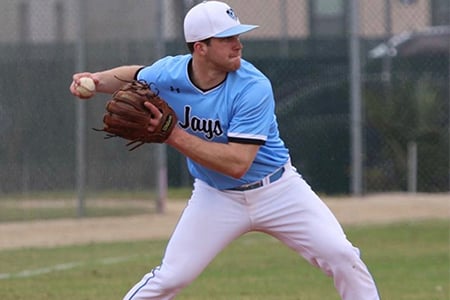 When Walters isn't in class, he participates in a wide range of extracurricular activities. He plays for the university baseball team, takes part in a design team and also is part of a student-run marketing consulting firm called Nest Strategies. These clubs and teams have introduced Walters to some of his closest friends and have helped shape his college experience.
The Hopkins campus, he says, provides both a city and campus feel. "It's so convenient to be able to have dozens of top-line restaurants within walking distance, but it's also nice to be able to sit on campus with beautiful trees and grass."
With an eye toward a future career in computational technologies, Walters spent the summer interning at a software engineering company near his New Jersey hometown. He says the BME program is helping him prepare by incorporating problem-solving and real-life examples into the curriculum.
"Hopkins BME may not be for everyone," says Walters, "but if you're willing to put the time in and invest in your future, there's no better option. It's the most supportive and student-oriented program around."