US News gives top rank to Hopkins BME graduate program
March 16, 2016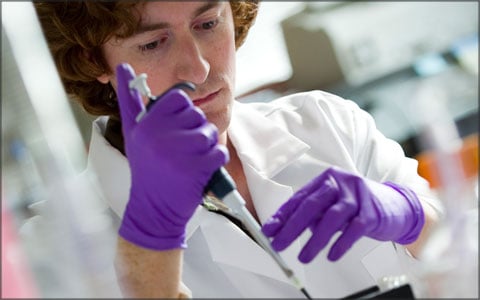 Johns Hopkins University graduate programs in biomedical engineering was ranked again as the No. 1, best in that nation, according to the newest U.S. News & World Report rankings of "Best Graduate Schools."
Our biomedical engineering program — run jointly by the School of Medicine and the Whiting School of Engineering — has a long history of being selected for the No. 1 spot. We are proud of our graduate program, the faculty and the students and are pleased to have held this position in the rankings since they were first published in 1990.
Ed Schlesinger, dean of the School of Engineering, remarked, "We're gratified that we continue to be highly regarded by our peers," and further commented that "the consistent No. 1 rating reflects the deep integration through the bioengineering department between engineering and medicine."
Other Hopkins graduate programs ranked highly in this newest report. The School of Medicine remains in a third place tie for research-focused medical schools and alone in first place for the geriatrics program.
The Whiting School overall jumped a few spots, from a tie for 25th to a tie for 21st with Virginia Tech.
The list, released on Wednesday, moves the university's School of Nursing master's degree program up from a tie for second place last year to the No. 1 spot this year.
JHU's School of Education tied for second this year with Harvard University, behind Stanford, after finishing in first place two years straight.
Additionally, the master's and doctoral programs at the university's Bloomberg School of Public Health remained No. 1, though those programs were not newly ranked this year.