Six from Hopkins BME awarded NSF graduate research fellowships
February 24, 2017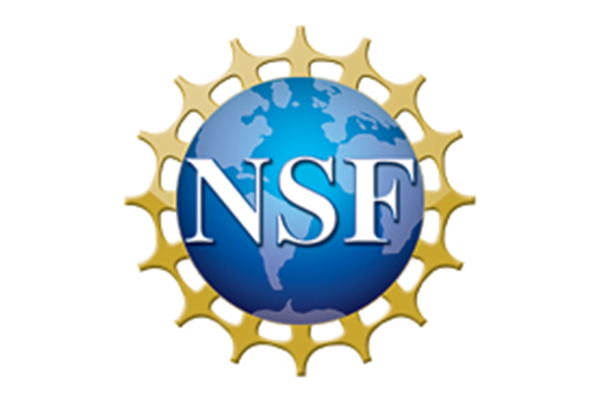 Six individuals from Johns Hopkins Biomedical Engineering have been named Graduate Research Fellows – outstanding students in science, technology, engineering, or math graduate programs who have been recognized by the National Science Foundation.
The NSF Graduate Research Fellows program is the oldest graduate fellowship of its kind. Fellows receive three years of financial support in the form of an annual stipend of $34,000 and a $12,000 cost of education allowance for tuition and fees paid to the institution. They have opportunities for international research and professional development, and have the freedom to conduct their own research.
This year, the NSF selected 2,000 Graduate Research Fellows from 13,000 applicants from across the U.S.
The 2017 NSF Graduate Research Fellows from Johns Hopkins Biomedical Engineering are:
Elana Ben-Akiva is a PhD Candidate in biomedical engineering. Elana currently works in the Biomaterials and Drug Delivery Lab of Jordan Green and the Bloomberg Kimmel Institute for Cancer Immunotherapy under Drew Pardoll. Elana is interested in developing polymeric nanoparticles for gene delivery and biomimetic particles that harness the immune system to treat cancer.
Jourdan Ewoldt is a senior graduating with a degree in biomedical engineering. Jourdan has performed research in Leslie Tung's laboratory, where she has focused on cardiac tissue engineering. She has also done research on post-stroke spasticity with the Rehabilitation Institute of Chicago and on cartilage tissue composition with the National Institutes of Health. In the fall Jourdan will begin a PhD program in biomedical engineering.
Gregory Howard, from the University of Akron, is a PhD candidate in biomedical engineering and a member of Hai-Quan Mao's lab where he is working at the intersection of immunology, materials science, and engineering. Greg's main focus is the development of scalable protein- and DNA-nanoparticle vaccine platforms for emerging pathogens and cancer. Outside of the lab, Greg is active in tutoring and community outreach programs. After graduate school, he aspires to teach and to lead the development and translation of medical technologies from bench to bedside.
Adam Li, a 2nd year PhD student in biomedical engineering at Johns Hopkins University aims to create advanced data analytics for neurosurgeons that are treating epilepsy patients. Adam's research involves analyzing brain recordings as a networked system and characterizing network system characteristics to make predictions of the onset region in epilepsy. In addition to building clinical tools, he seeks to understand epilepsy and different clinical seizures through computational modeling at a whole-brain level. He is also an aspiring entrepreneur for healthcare technology and seeks to use data science to revolutionize the way we diagnose and treat patients.
David Maestas is a PhD Candidate in biomedical engineering. David currently works in the Translational Tissue Engineering Center in the laboratory of Dr. Jennifer Elisseeff. David's research and passion centers around regenerative medicine. His work seeks to investigate biomaterial interactions with the immune system and how both can be utilized to promote functional tissue regeneration after injury.
Erica Schwarz is a senior graduating with degrees in biomedical engineering and computer science. Erica has done research in computational cardiology and machine learning and has worked in labs from the University of Arizona to Johns Hopkins to the National University of Singapore.
Excerpted from the Hub.