Rachel Karchin named William R. Brody Faculty Scholar
October 7, 2013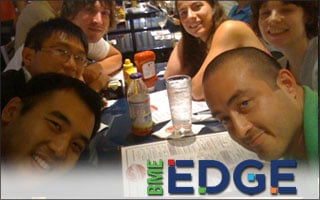 Dr. Rachel Karchin, an associate professor of biomedical engineering and member of the Institute for Computational Medicine (ICM), has been named the Whiting School of Engineering's William R. Brody Faculty Scholar.
Faculty Scholars are named for a three-year term and provide exceptional faculty with flexible financial support to advance their research, teaching activities, and entrepreneurial thinking.
Rachel's award, established by trustee Dr. Robert Seder, MD '81 in honor of former Johns Hopkins University President William R. Brody, recognizes her leading-edge achievements in advancing computational methods to interpret genomic data for individualized medicine.