Nitish Thakor receives EMBS Academic Career Achievement Award
June 23, 2017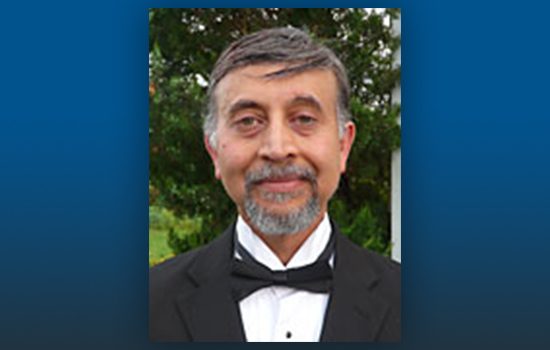 Nitish Thakor, professor in the Department of Biomedical Engineering, has been selected to receive the 2017 IEEE Engineering in Medicine and Biology Society Academic Career Achievement Award.
Thakor is being recognized for his "lifelong achievements in the fields of biomedical instrumentation and signal processing, neuroprosthesis, and neuroengineering, demonstrated through awards, publications, translational activities, and leadership in the society's conferences and editorial activities."
This award is given annually to an individual with a distinguished career of 20 years or more with outstanding contributions and achievements in the field of biomedical engineering as an educator, researcher, developer, or administrator.
He will receive this award during the opening ceremony of the 39th Annual International Conference of the IEEE Engineering in Medicine and Biology Society in July.