Meet Tara Blair, BME senior
March 20, 2018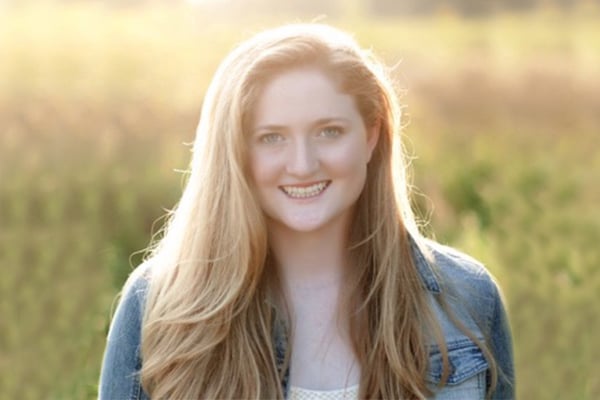 Tara Blair, a senior studying biomedical engineering at Johns Hopkins University, was drawn to math and science from a young age. After reading an article in Popular Science about making organs with 3-D printers, she decided to pursue an education in engineering.
In this interview, Blair offers an inside look at what it's like to study biomedical engineering, the opportunities and activities available to students at Johns Hopkins, and advice for incoming freshmen.
Are you involved in any specific BME activities?
I was on a design team named Kubanda Cryotherapy during my junior year and helped develop a breast cancer ablation device that could freeze tumors. I learned about basic prototyping, how to use all sorts of machinery, and how to build different components. Now I'm a design team leader and I'm making my way through the entire design process.
How did you choose your focus area, and what advice do you have for freshmen who are choosing theirs?
I wanted to do instrumentation during my freshman year so I joined the Searson lab in the Department of Materials Science and Engineering. I was able to learn the basics of working in a lab, and during my sophomore year, I worked on microfluidic devices.
If you're unsure about choosing your specialty, talk to upperclassmen and see how they decided on a focus area. It's also helpful to realize that, as a biomedical engineering undergraduate, you don't have to work in a lab within the department. This program gives you the flexibility to look at other labs to help you find what really interests you.
What sort of hobbies or activities do you enjoy outside of BME?
I've been playing hockey since I was six years old, and I was actually on the men's team at Hopkins because a women's team didn't exist. I've also grown to enjoy participating in the Johns Hopkins Outdoor Pursuits, especially whitewater kayaking.
Can you share your favorite BME memory?
The BMES winter social is always fun. I look forward to that event every year because it's nice to see everyone in the department, and to interact with younger and older students.
What are your future career plans?
I enjoy watching surgeries and guiding surgeons on how to use new devices, so I'm considering a career in medical device sales.