Levchenko cover article, podcast in Science Signalling
June 30, 2009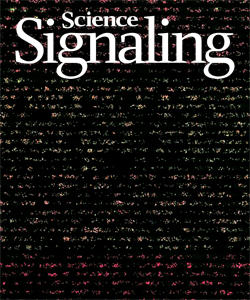 Andre Levchenko has had an article featured on the cover and a podcast conversation published in recent issues of Science Signalling.
The article, "Using a Microfluidic Device for High-Content Analysis of Cell Signaling," was the cover article in the June 16, 2009 issue.
A podcast conversation with Dr. Levchenko and his collaborator Annalisa M. VanHook was also posted on the Science Signalling website.