Johns Hopkins awarded Kavli Neuroscience Discovery Institute for brain study
October 2, 2015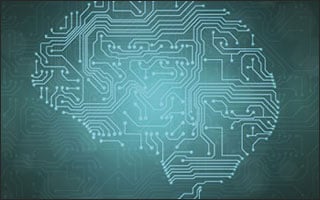 The Kavli Foundation has announced the founding of a new neuroscience research institute at Johns Hopkins that will promote collaboration between neuroscience, engineering, and data science to better understand the relationship between the brain and behavior.
The joint effort to apply for a Kavli Foundation Neuroscience Institute was led by Richard Huganir, professor and director of the Department of Neuroscience, and Michael Miller, BME Herschel and Ruth Seder Professor and director of the Center for Imaging Science. The thrust of the proposal was a vision of synergy between Schools of Medicine and Homewood — with focus on data science and computational modeling. By drawing on the university's expertise in "big data" analytics, Huganir and Miller expect that researchers will be better equipped to leap to a new level to understand the brain.
As a result, Johns Hopkins was among three universities selected to receive this award. The new Kavli Neuroscience Discovery Institute will be formed with a $10 million gift from the Kavli Foundation and $10 million in matching funds from the university. Rick Huganir and Michael Miller will co-direct the institute, which will draw together faculty from across Johns Hopkins, including the Schools of Medicine, Public Health, Engineering, and Arts and Sciences, as well as the Applied Physics Laboratory,
The Kavli Neuroscience Discovery Institute at The Johns Hopkins University is expected to launch in early 2016. An interdisciplinary group of researchers will unite to investigate the workings of the brain and advance research into traumatic brain injuries and debilitating diseases such as Alzheimer's, autism, and Parkinson's.
The new institute will bridge the Homewood and East Baltimore campuses, with offices and meeting spaces in the Whiting School of Engineering and the School of Medicine.
The Kavli Foundation, based in Oxnard, California, advances science for the benefit of humanity, promotes public understanding of scientific research, and supports scientists and their work.
Other BME faculty members who were part of the original proposal are Andreas Andreou, Vikram Chib, Xingde Li, Sri Sarma, Josh Vogelstein, and Xiaoqin Wang.
The Department of Biomedical Engineering congratulates Dr. Huganir, Dr. Miller and the rest of their team in bringing their magnificent vision to life at Hopkins.