John J. Kim places first in MAPS poster competition
February 8, 2013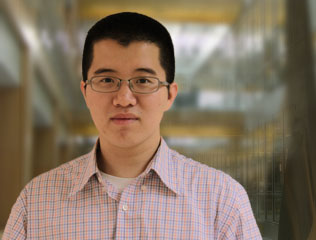 John J. Kim, JHU Biomedical Engineering student, placed first in the Mid-Atlantic Pharmacology Society ("MAPS") research poster competition held during the MAPS 2012 Symposium at the GlaxoSmithKline Company, Collegeville, PA. Winners receive cash prizes, a plaque and publication of the poster abstract in the ASPET journal The Pharmacologist.
John's research, titled "Acquisition of paclitaxel resistance is associated with a more aggressive and invasive phenotype in prostate cancer," demonstrates that by measuring cell biophysical forces and proteomic changes, chemotherapy resistance in prostate cancer can increase invasiveness of cancer. His paper was recently published in the Journal of Cellular Biochemistry.
In addition, another of John's work was recently published in the Dovepress Journal: Medical Devices: Evidence and Research. This paper, titled "Cost-effective therapeutic hypothermia treatment device for hypoxic ischemic encephalopathy" was co-authored with JHU Biomedical Engineering Assistant Research Professors Soumyadipta Acharya, M.D., Ph.D. and Robert Allen, as well as neurologists in the Kennedy Krieger Institute.
John completed his JHU BME undergraduate studies in December 2012.