Inez Lam selected for new Johns Hopkins-MedImmune Scholars Program
July 14, 2017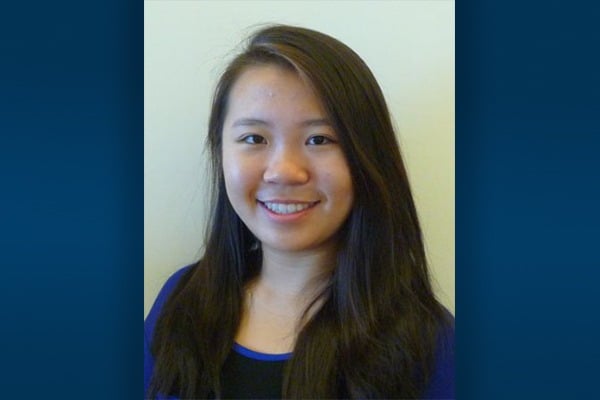 Last year, Johns Hopkins University and MedImmune announced their collaboration on a unique new initiative, the Johns Hopkins-MedImmune Scholars Program. The program has just selected its first PhD candidates for a curriculum that will prepare them for careers in the biopharma industry.
Inez Lam and Natalia Majewska, both first-year Johns Hopkins University PhD students, will participate in the five-year program, the first-of-its-kind in the United States, to gain a better understanding of the process and challenges of drug discovery and development. Upon completion, they will receive a traditional PhD from the Johns Hopkins University.
Lam, a biomedical engineering PhD student in the Institute for Computational Medicine, will focus on building computational models to better understand how drugs work in the body. Lam is currently working with her Johns Hopkins advisor, Feilim Mac Gabhann, and MedImmune to determine where their scientific interests overlap in order to identify precisely the focus of her thesis. Still, Lam believes that this arrangement will further biological understanding, improve therapies and treatments and, ultimately, produce better patient outcomes.
"Industry is known for having large amounts of data, and they often don't have the time or investment to make full use of it. In academia, we have more flexibility to look into that data," Lam says. "I think this program will play to each of our strengths, making the best of all our resources."
According to Peter Espenshade, associate dean for graduate biomedical education at the Johns Hopkins University School of Medicine, the Johns Hopkins-MedImmune Scholars Program will facilitate more opportunities for students as they can focus on building a career in academia or in industry.
"People are starting to realize that they need to think earlier about what they want to do and what aligns with their skills and personalities," Espenshade says.
With PhD students shifting their career paths, Espenshade says the question becomes: Are we training them only for careers in academia? The Johns Hopkins-MedImmune Scholars program, like the Cambridge-AstraZeneca PhD Programme in Chemical Synthesis developed in 2015, enables students to gain exposure to a variety of career paths within industry.
Determining the success of the program will take years, Espenshade says, and will be based on the careers of the PhD students, collaborative publications and the resulting research. For now, Lam and Majewska are pioneers and are relishing the opportunity they have.
"I think this program could be the foundation on which future programs are based," Lam says. "Natalia and I have the honor of paving the way. How we go through the program will help set an example for other students and similar programs that will be modeled after this. I'm grateful for this opportunity."
To read the original article, visit Johns Hopkins Technology Ventures.