How the brain encodes our sense of direction
October 30, 2017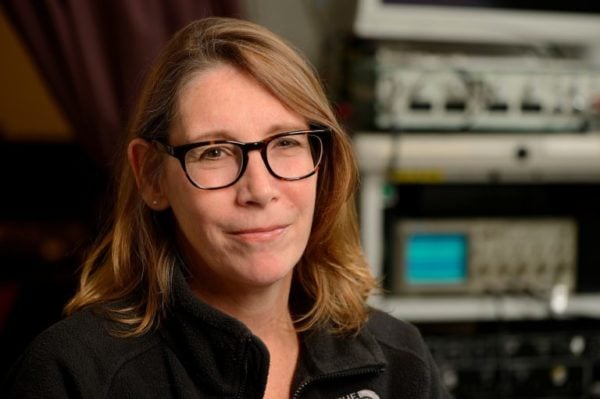 The latest publication by Kathleen Cullen, professor of biomedical engineering, is featured in the current issue of Nature Neuroscience, a special focus issue devoted to spatial cognition.
In her Perspective article, Cullen evaluates recent progress in understanding how the brain encodes our sense of direction, and presents evidence that these neural mechanisms work in conjunction with the vestibular pathways that encode self-motion—the pathways that help us determine where we are in our environment with respect to where we want to be. She also discusses future challenges in the field, including understanding how these integrated pathways respond during navigation in virtual reality environments, which alter the natural relationship between visual and other self-motion cues such as proprioception and vestibular information.
Work in Cullen's lab seeks to identify the mechanisms by which vestibular information is encoded and integrated with other signals to control spatial perception, posture, and behavior during motion. Her studies provide important insights into the neural basis of balance disorders, as well as offer potential treatments, such as prosthetics that may restore function after vestibular injury.