Hopkins BME PhD candidate Brian Morris wins Won-Sang Lee Award
May 10, 2022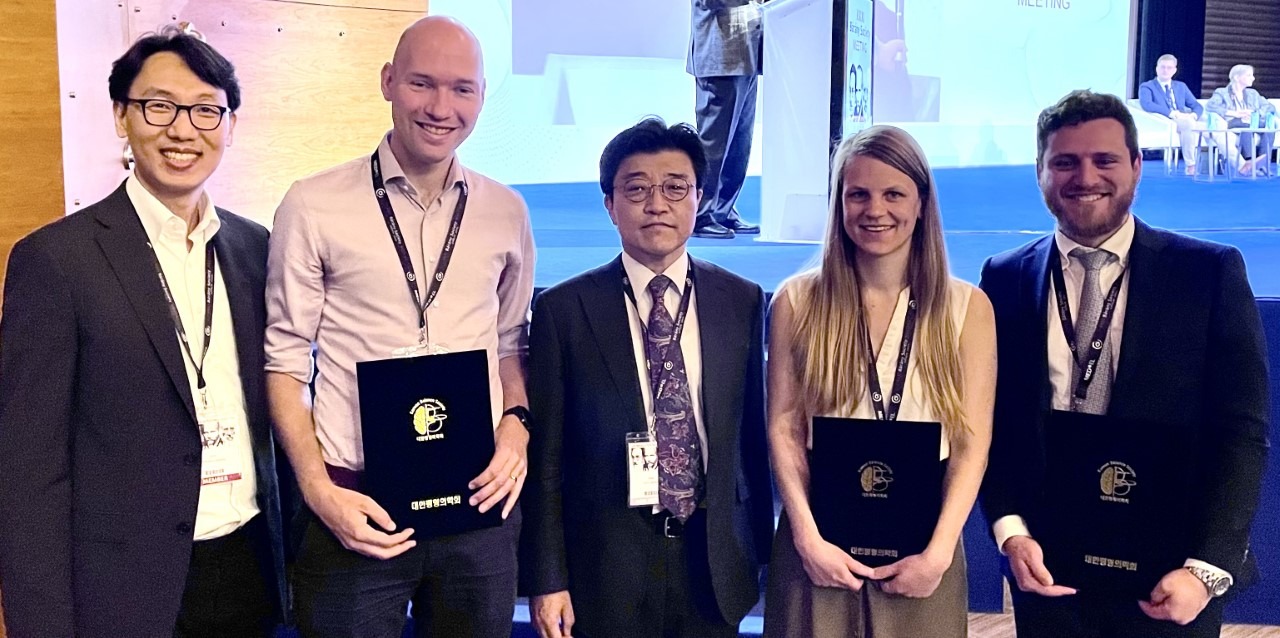 Hopkins BME PhD candidate Brian Morris won the Won-Sang Lee Award at the Bárány International Congress in Madrid today.
The Bárány Society is the preeminent organization focused on the study, diagnosis and treatment of vestibular disorders.
Morris is a JHU BME PhD candidate who is completing his dissertation research in the Johns Hopkins Vestibular NeuroEngineering Lab. He was recognized for his studies of vestibular implant electrode and stimulus paradigm optimization and a series of complex experiments on eye movement reflex responses and primary afferent neuron activity during prosthetic electrical stimulation of the vestibular nerve in nonhuman primates.
Morris also won the Lorente de Nó Award, too. That award is given to each of the three best posters at the meeting.
You can read more about the society by clicking here.