Four BME graduate students named Siebel Scholars
October 24, 2017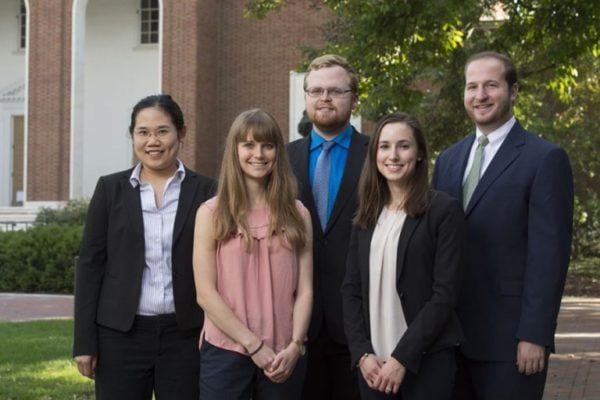 Four graduate students in the Johns Hopkins Department of Biomedical Engineering have been named Siebel Scholars, a prestigious award honoring nearly 100 of the top graduate students in business, bioengineering, computer science, and energy science programs.
Since its founding in 2000, the Siebel Scholarship has been awarded to more than 1,000 budding scientists. The recipients are selected during their final year of studies based on their outstanding academic performance and leadership. They receive a $35,000 award toward their final year of studies.
"These Siebel Scholars exemplify the Whiting School of Engineering's mission to prepare students to be 21st century leaders," says Ed Schlesinger, dean of the Whiting School. "They have demonstrated extraordinary creativity, determination, and promise in their studies, and we are proud of their achievements."
The Siebel Scholars from the Department of Biomedical Engineering are Sarah M. Friedrich, Alyssa K. Kosmides, Worawan (Boombim) Limpitikul, and Randall Meyer.
Read the full story on the Hub.