Eileen Haase receives Fulbright U.S. Scholar Award to Uganda
July 22, 2018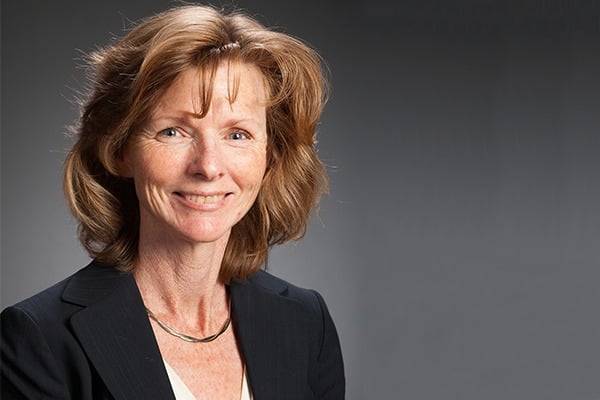 Eileen Haase, senior lecturer of biomedical engineering at Johns Hopkins University, has received a Fulbright U.S. Scholar Program award to Uganda. Haase will lecture at Mbarara University of Science and Technology as part of a project to strengthen the Ugandan school's curriculum in biomedical engineering.
"By adapting proven Johns Hopkins teaching methodologies and academic programs, I will work with the faculty at Mbarara University of Science and Technology to design a new curriculum that prepares Ugandan students to be independent self-learners willing to tackle challenging problems," said Haase. "The long-term goal is to build an internationally accredited biomedical engineering program in Uganda."
Haase is one of over 800 U.S. citizens who will teach, conduct research, and provide expertise abroad for the 2018-2019 academic year through the Fulbright U.S. Scholar Program. Recipients of Fulbright awards are selected on the basis of academic and professional achievement, as well as record of service and demonstrated leadership in their respective fields.
Since its establishment in 1946 under legislation introduced by the late U.S. Senator J. William Fulbright of Arkansas, the Fulbright Program has supported more than 380,000 students, scholars, teachers, artists, and scientists. Designed to build lasting connections between the people of the United States and the people of other countries, the Fulbright Program operates in over 160 countries worldwide.
"I am excited to collaborate with faculty at Makerere University and Mbarara University to strengthen the existing relationship between Uganda's biomedical engineering community and Johns Hopkins faculty," said Haase. "My objective is to increase opportunities for Ugandan and Johns Hopkins students to work together on solutions to global health issues."
With more than twenty-five years of teaching experience, Haase directs the undergraduate program in biomedical engineering at Johns Hopkins University. She has played an instrumental role in developing the department's recently launched BME 2.0 undergraduate curriculum, which features hands-on, project-based courses in six cutting-edge biomedical engineering focus areas, such as biomedical data science, genomics and systems biology, and regenerative and immune engineering. She helped establish the BME department's state-of-the-art Design Studio, a space for student innovation and design education, and has worked to promote STEM education for young girls through outreach programs with Baltimore elementary and middle schools.