Dr. Xiaofeng Jia awarded NIH RO1 Grant
July 15, 2013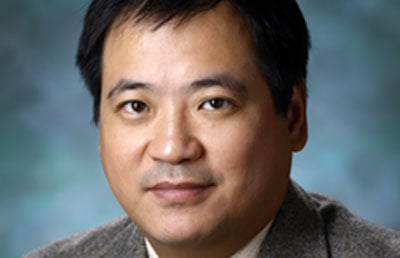 Dr. Xiaofeng Jia, Assistant Research Professor, the Department of Biomedical Engineering, has been awarded a Research Project Grant Program (R01) from National Institutes of Health (NIH). The award provides total $2M over a five-year period.
The goal of Dr. Jia's project is to develop novel quantitative EEG-based neuro-electrical markers of coma and arousal after cardiac arrest, and modulate therapeutic hypothermia by quantitative electrophysiological markers toward improved functional outcome. This project seeks to explore the impact of therapeutic hypothermia on spatio-temporal pattern of glucose utilization measured by small animal positron emission tomography (PET) imaging, and electrophysiological recovery after cardiac arrest.
Dr. Jia collaborated with Dr. Nitish Thakor's research team on the signal processing aspects and clinical neurologist Dr. Romergryko Geocadin.