CBID partners with the Stevens Initiative on international virtual exchange program
November 14, 2017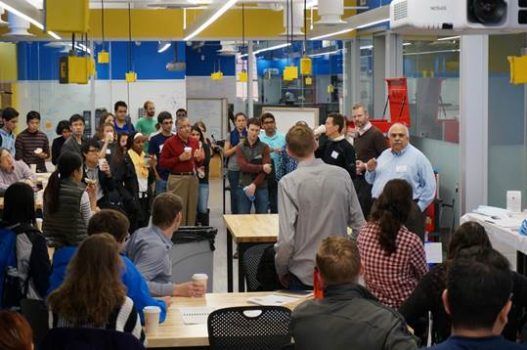 The Johns Hopkins Center for Bioengineering Innovation and Design has been selected to work with the Stevens Initiative, based at the Aspen Institute. This program will create an engineering design and innovation cyber exchange program to bring students together through virtual, joint hackathons.
Students at Johns Hopkins will partner with institutes in the Middle East to learn the innovation process and work together to solve some of the greatest health challenges faced during humanitarian crises. Over 200 high school and college students in Lebanon, Palestinian territories, and Maryland will collaborate to develop low-cost healthcare solutions.
The Stevens Initiative extends beyond the Johns Hopkins virtual design studio to include an entrepreneurship program, an engineering program, and a coding and robotics program for students in 18 countries throughout the Middle East, North Africa, and the United States.