BME's Rheeda Ali awarded Provost's Postdoctoral Fellowship
April 18, 2018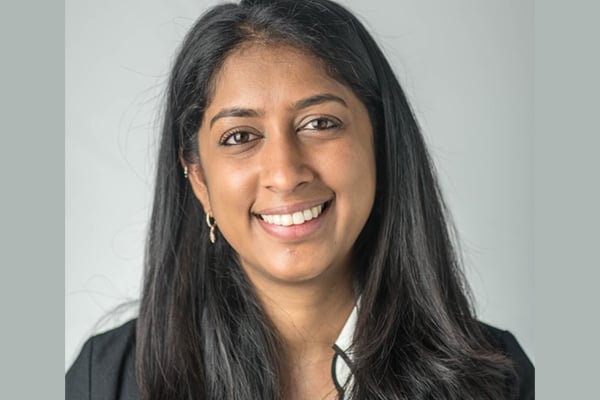 Postdoctoral researcher Rheeda Ali has been awarded a Provost's Postdoctoral Fellowship as part of the Johns Hopkins Roadmap on Diversity and Inclusion. Out of 64 nominations, eight trainees representing various divisions of Johns Hopkins were chosen to receive this fellowship, which provides a year of financial support to awardees.
Ali is conducting research in the lab of Natalia Trayanova, Murray B. Sachs Professor of Biomedical Engineering, to understand the mechanisms that drive atrial fibrillation, and to improve treatment of this disease using simulations conducted in personalized computational models.
"I am thrilled and honored to have received the Provost's Postdoctoral Fellowship," said Ali. "I am excited to continue my postdoctoral research in the Computational Cardiology lab at Johns Hopkins. This fellowship will propel me to the next stage of my career and ensure that I receive high-quality mentorship and consistent financial support."
The fellowship seeks to "locate, promote, and nurture the work of outstanding early career postdoctoral scholars at Johns Hopkins University." The program will prepare participants for faculty positions at Johns Hopkins or elsewhere, particularly in fields with fewer women or members of underrepresented minorities.