BME Postdoc Receives Weintraub Award
March 15, 2010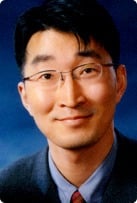 Deok-Ho Kim, working in Dr. Andre Levchenko's lab, is one of thirteen graduate students in North America chosen to receive the 2010 Harold M. Weintraub Award, sponsored by the Basic Sciences Division of Fred Hutchinson Cancer Research Center. Winners of the award were selected from an international group of nominations based on the quality, originality and significance of their work.
In his nominated work, Kim studied the role of nanotopographically-defined extracellular matrix guidance cues in the regulation of cellular and multi-cellular form and function in the contexts of cancer metastasis, wound healing, and cardiac tissue engineering.
Kim's recent PhD work translated into four peer-reviewed journal papers as the first author, appearing in Annual Review of Biomedical Engineering, PNAS, Advanced Functional Materials, and Biomaterials, three book chapters, eight meeting presentations at
conferences (travel awards four times), and a patent application, as well as several awards such as American Heart Association Predoctoral Fellowship, the Harold M. Weintraub Graduate Student Award in Life Science, and the Samsung Humantech Thesis Award.
The award recipients will participate in a scientific symposium May 7 at the Hutchinson Center. The symposium will include scientific presentations by the awardees as well as poster presentations by Hutchinson Center graduate students.