BME-CBID Design Day Competition 2016 winning teams
May 4, 2016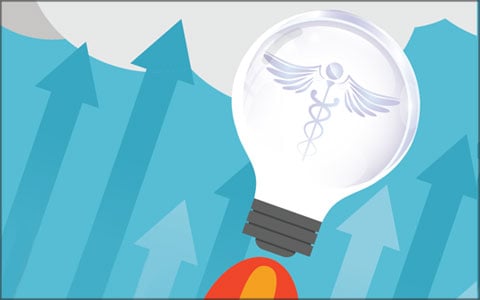 Johns Hopkins Biomedical Engineering has emerged as a trailblazer in the translation of scientific and technical advances into clinical applications for health care improvement. Our Center for Bioengineering Innovation and Design (CBID) is at the heart of the effort to train and educate the next generation of global leaders in biomedical innovation and technology.
CBID utilizes team-based biomedical design projects to instill the spirit of teamwork, inventiveness, and innovation. Under the guidance of Johns Hopkins' nationally respected physicians and faculty, students learn precisely what goes into the development and commercialization of new medical tools, from the initial research stages through production and marketing.
Health care innovations are showcased and judged each year at Design Day. This open forum allows CBID student design teams (and other finalists) to share with event attendees the need for their device, explain how it will improve healthcare, and demonstrate the device operation. This year Design Day was expanded to all Johns Hopkins student medtech inventors as a campus-wide Design Competition.
Johns Hopkins Biomedical Engineering congratulates the 2016 Design Day winners along with all participants and applauds their remarkable efforts.
CBID Winners
1st place:

Salient ENT

Targeted Treatment Delivery for Chronic Rhinosinusitis

Team Members: Amal Afroz Alam, Emily Eggert, Elizabeth Lebling, Demetri Monovoukas, Scott Stanley

2nd place

: The Mercury Patch

A Low-Cost, Targeted Monitoring System for the Detection and Prevention of Pressure Ulcers in Hospitalized Patients

Team Members: Kelly Lacob, Sean Mattson, Matthew Nojoomi, Maddie Wilson, Alison Wong, MD, and Sam Zschack

3rd Place

: CricSpike

Handheld Emergency Cricothyrotomy Assist Device for Tactical Field Care

Team Members: Antonio Spina, Himanshu Dashora, Michael Good, Jordan Kreger, Ronak Mehta, Sondra Rahmeh, Qiuyin Ren, Travis Wallace, Ryan Walter

Honorable Mention (People's Choice Award

): Kubanda

Breast Cancer Treatment in Rural Clinics in South Africa

Team Members: Sanjay Elangovan, Alwin Hui, Nikhil Jois, Yechan Kang, Ben Lee, Sarah Lee, Monica Rex, Bailey Surtees, Sonia Traku
Other Winners
Honorable Mention:

Organ Donation App

A smartphone app for increasing live organ donation

Team Members: Komal Kumar, Jonathan Konel, Elizabeth King, MD,

Dorry Segev, MD PhD, and Andrew Cameron, MD, PhD

CBID-Technology Innovation Center


Digital Health Award:

Grup Mental Health Support App

A smartphone app for peer and group support for those with mood disorders such as depression or anxiety

Team Members: Shrenik Jain, Akash Ray, Ravi Shah