BME alumnus launches startup to detect acute kidney injury
May 18, 2017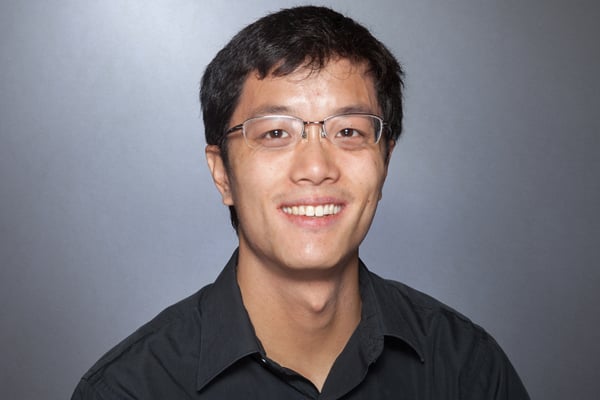 For patients undergoing cardiac surgery, kidney injury may be a far thought from their minds. For Aaron Chang '15, who graduated with a master's degree from the Johns Hopkins University's Center for Bioengineering Innovation and Design within the Department of Biomedical Engineering, that thought has guided him in forming his startup company, Renalert.
An estimated 15 percent of cardiac surgeries result in acute kidney injury, which causes waste products to build up, making it difficult for kidneys to filter blood and produce urine. When patients sustain even the mildest form of kidney injury, their risk for mortality more than doubles.
During his clinical rotation in the CBID program, Chang noticed the current method for detecting acute kidney injury could take up to two days. "You have a situation where for several days after surgery, doctors are just hoping the kidney injury biomarker, creatinine, doesn't rise too much," says Chang.
His idea: A device that aims at monitoring kidney performance in real-time during cardiac surgery and detecting onset of acute kidney injury almost instantly. Renalert's device monitors a patient's urine from beneath the operating table, and provides more accurate measurements than the typical visual examination. "We detect changes in urine output in real time and compare to other vital signs monitored in the operating room to detect the onset of injury," explains Chang.
In a promising pilot study of 30 patients at the Johns Hopkins Hospital, Chang observed what he says is a correlation between low urine flow during surgery and acute kidney injury. The company continues to expand this pilot study.
Renalert operates out of Johns Hopkins Technology Ventures' FastForward 1812, an innovation hub that offers affordable office space and professional guidance to startup companies. The company has received funding from the Johns Hopkins-Coulter Translational Partnership, the Maryland Technology Development Corp.'s Maryland Innovation Initiative, and the Johns Hopkins School of Medicine Dean's Faculty Innovation Award.
Discussions also have begun with Johns Hopkins' Technology Innovation Center and the Johns Hopkins Medical Device Integration team to permit Renalert to send information into the hospital's medical record system to find potential opportunities for expansion. Chang plans to examine the possibility of entering the fields of orthopedics, liver transplants, and minimally invasive surgeries.