PULSE Seminar – Chemical/Biochemical
Monday, November 13, 2023
​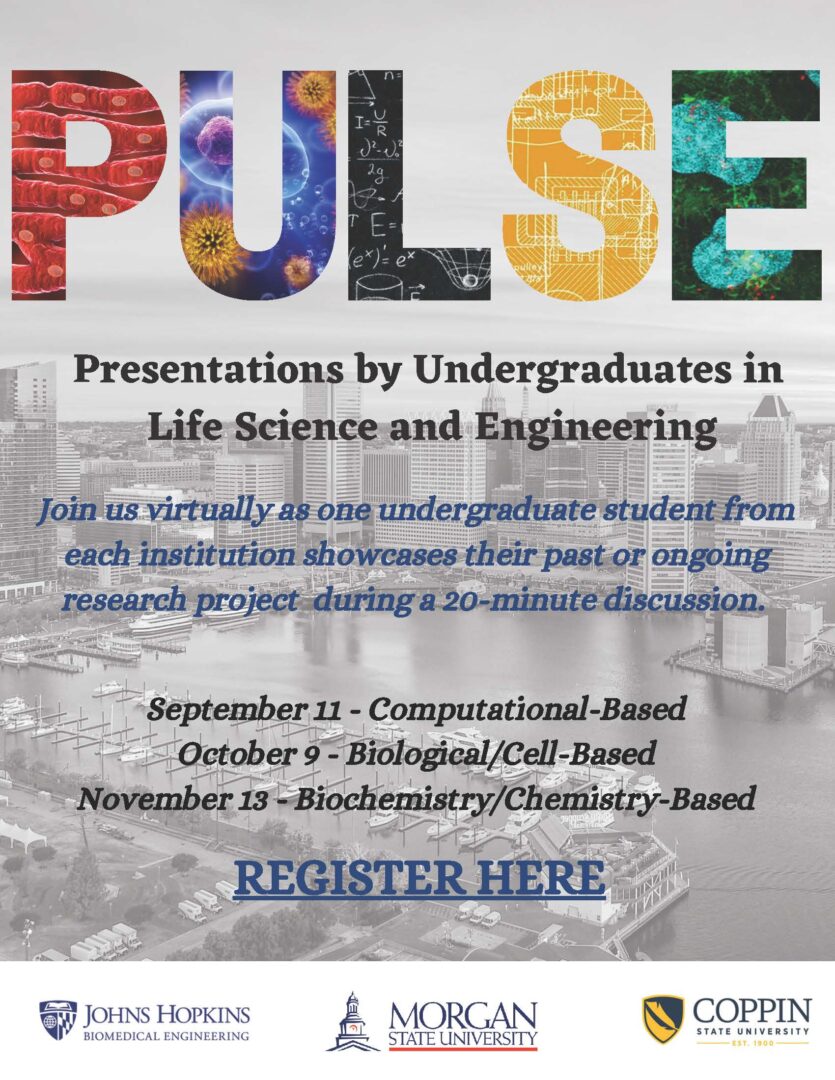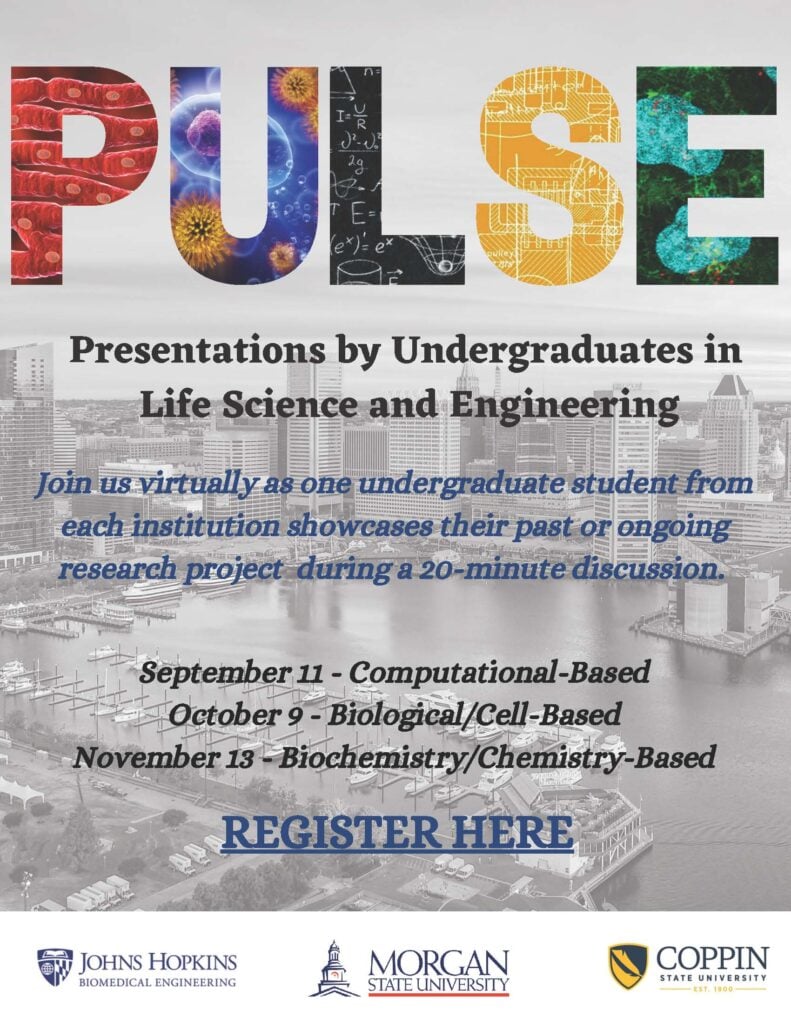 Student Seminar Series PULSE: Chemical/Biochemical
Sneja Raj – "Mechanical Property Characterization of WE43 and ZX10 Magnesium Alloys for 3D Fabrication and use in Biomedical Applications"
Presentations by Undergraduates in Life Science and Engineering (PULSE) is a cross-institutional partnership between Morgan State University's Office of Undergraduate Research, Johns Hopkins University's Department of Biomedical Engineering (BME), and Coppin State University. Every PULSE seminar is held over Zoom and will feature an undergraduate student from each institution. Each student will present their research in an approximately 20-minute presentation.
Registration for this dates at this link.
Attendance from students, faculty, staff, and family/friends are welcome! See attached flyer for more information.