PULSE Seminar: Biological & Cell-Based Sciences
Monday, October 11, 2021
​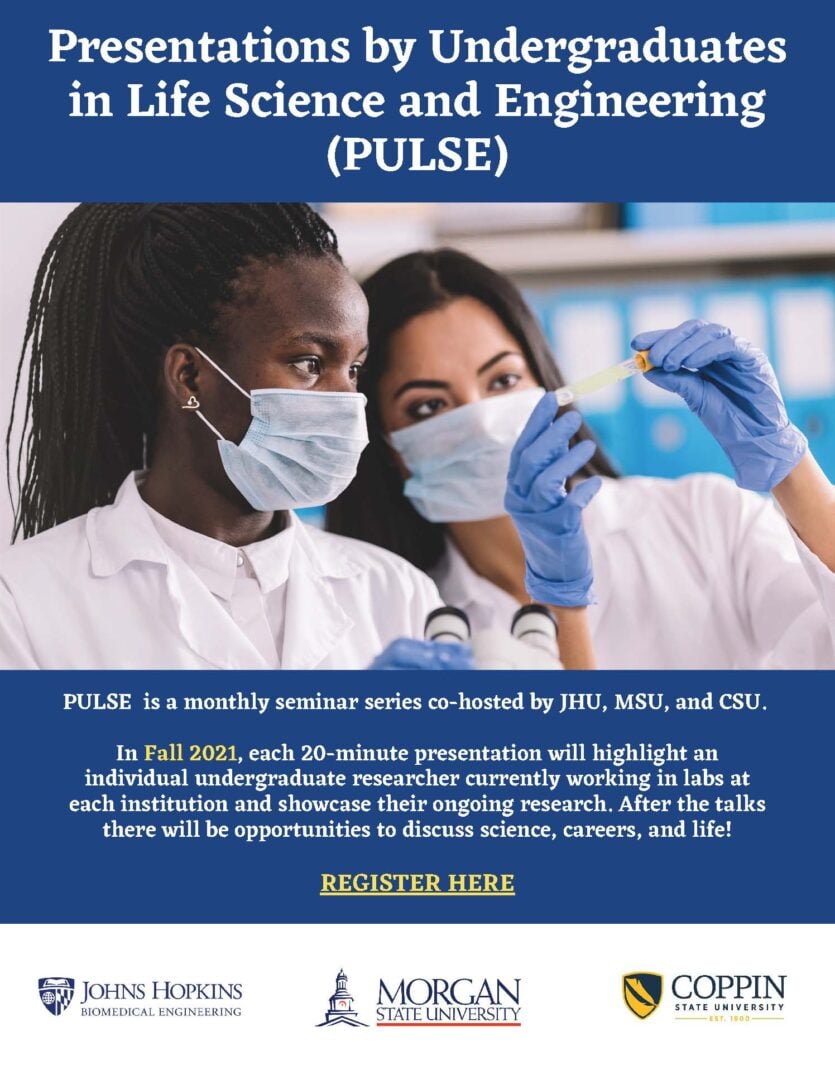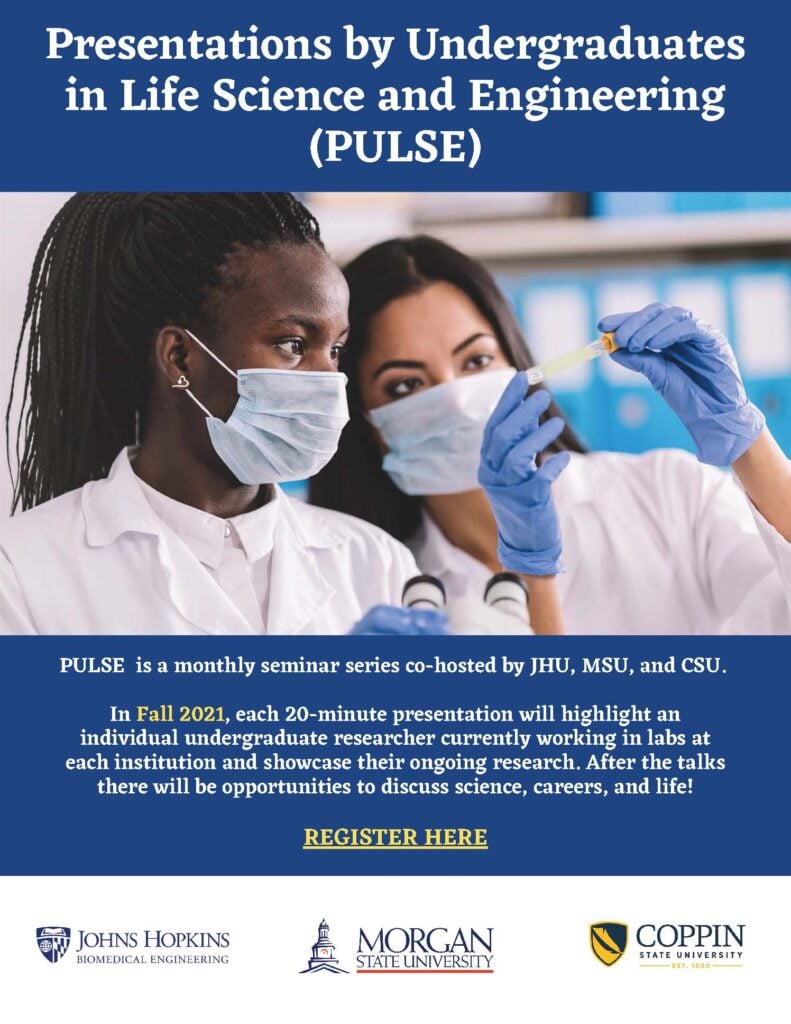 VIRTUAL PULSE Seminar: Biological & Cell-based Sciences
The Presentations by Undergraduates in Life Science & Engineering (PULSE) Seminar Series is a joint event held by Johns Hopkins University, Coppin State University, and Morgan State University. Each undergraduate presenter is chosen to highlight the projects and opportunities across all three campuses, and the event is open to undergraduate students, graduate students, and faculty from all participating institutes. This month each presenter will discuss their biological or cell based research.
Dennis Gong (JHU): "Machine Guided Structure Function Predictions Enable In-Silico Nanoparticle Screening for Polymeric Gene Delivery"
LaDonna Wyatt (MSU): "Nanofer-25s Nanoparticle-mediated Growth and Particle Distribution in a Cyanobacterial Model"
TBD (CSU)
Click here to register for the seminar (can select a single or all dates this semester).
For more information, please contact Dr. Jessica Dunleavey ([email protected]).