Hopkins' BME program expands career horizons into medicine for Neil Rens '16
Impact is important to Neil Rens '16. A medical student at Stanford University in his native California, Rens is relishing the opportunity to see how his knowledge and actions are making a difference to patients.
"It's very gratifying," he says.
Every day, Rens also finds himself appreciating the impact of the coursework, the interdisciplinary activities, the opportunities, and the mentors he had as a biomedical engineering major at Johns Hopkins—experiences that he believes formed the foundation of his success so far.
This is exemplified by the college and career advice he gives to others: "Do what's interesting to you and find a way to work at the intersection of your interests and society's needs."
Rens' interest in biomedical engineering was sparked when, as a high school student, he happened upon an episode of PBS' Nova on human tissue engineering and building organs. Curiosity piqued, he set out to learn everything he could about biomedical engineering. By the time he began looking at colleges, it was clear that he wanted to major in the field. The Johns Hopkins Department of Biomedical Engineering was among the schools topping his list.
"Hopkins was immediately on my radar," he said.
In the program, Rens concentrated in micro-enhanced technology and instrumentation, and applied himself in device engineering. He loved the program's core systems bioengineering curriculum, and credits it with leading to his current focus on cardiovascular work in medical school.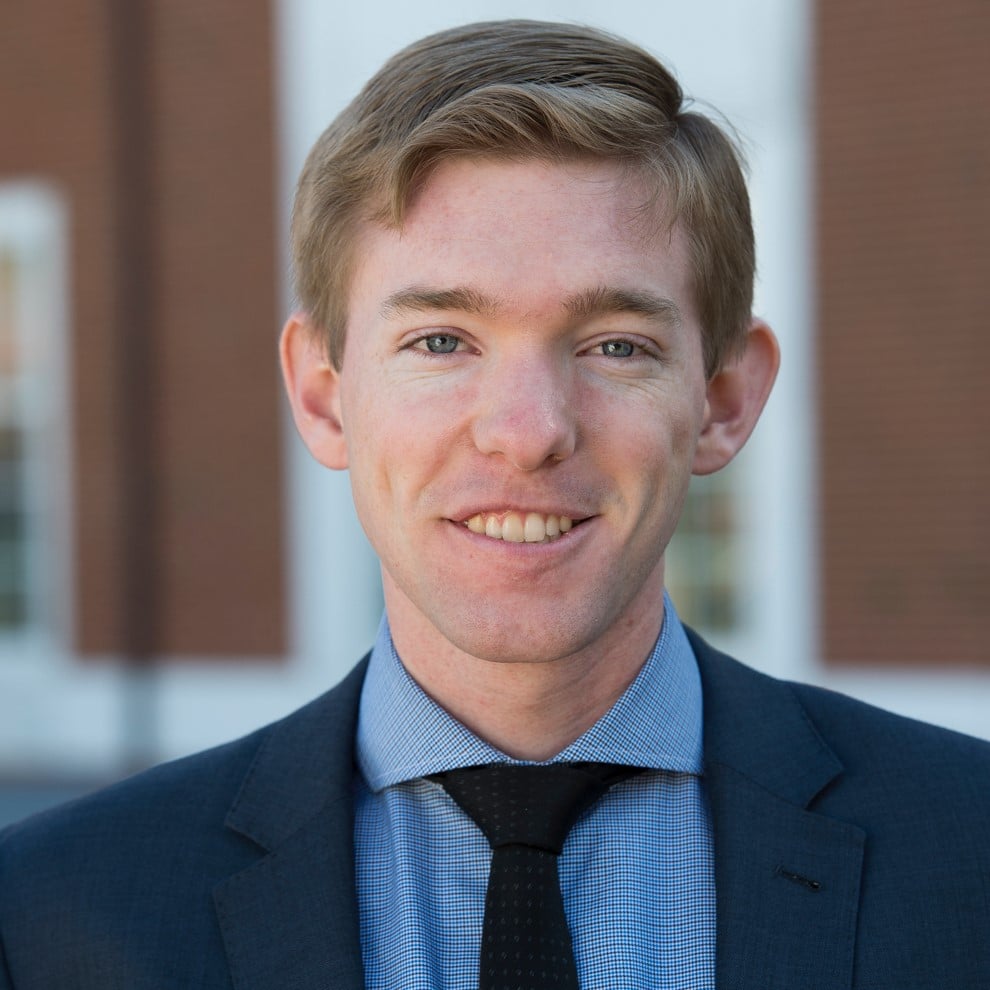 "The fact that we were applying engineering principles to human physiology was a real highlight," he said.
Rens had so many influential experiences as a Hopkins BME student that he felt challenged to name only the most pivotal when asked. However, one stands out: his work on a 2014 USAID competition aimed at designing a suit to better protect healthcare practitioners working with patients infected with the deadly Ebola virus.
"The design challenge was the quintessential Hopkins experience," he said, pointing out that the challenge involved a multidisciplinary team comprising seasoned Hopkins engineers, Johns Hopkins Bloomberg School of Public Health practitioners on the ground in Liberia, BME students, and even a local fashion designer, who brought valuable expertise in garment-making to the group.
"The confluence of biomedical engineers, expert clinicians, and leading health professionals – it could have only happened at Hopkins," said Rens. While at Hopkins, he also traveled to Rwanda as a Vredenburg Scholar, helped spearhead Aezon, a medical device team that made it into the finals of Qualcomm's $10 million Tricorder X Challenge, and co-founded Medhacks, Hopkins' medical hackathon, among many other experiences.
But it wasn't only these experiences that made Hopkins such an extraordinary place for Rens to study biomedical engineering. It was also the people he worked with in the department – world leaders in their fields who nonetheless generously shared their time and expertise with him. In particular, he mentioned Eileen Haase, Michael Miller, Artin Shoukas and Natalia Trayanova. (He is still in regular touch with Miller and Haase.)
That mentorship, as well as the demand to constantly meet new challenges, left Rens with a confidence in himself that he is grateful for to this day.
"I certainly spent more hours struggling through problem sets with my core study group than I did listening to lectures. My classmates helped me get through the rigorous program, and the rigorous program forged lasting friendships between us," said Rens.  "Hopkins' BME program pushed me to what I thought my limits were, only to help me find more capacity. So, when I entered med school I wasn't concerned that I couldn't handle it."