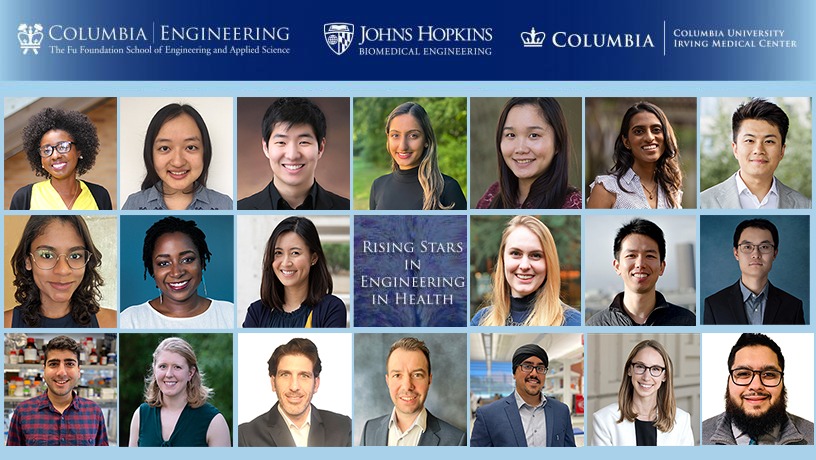 Introducing our 2022 Rising Stars in Engineering in Health, carefully selected from nearly 200 talented postdocs, researchers, and senior graduate students from across the country. The Johns Hopkins University Department of Biomedical Engineering, in partnership with Columbia University, will host a two-day intensive training workshop for the twenty Rising Stars in Baltimore this November. All program applicants are invited to attend select portions of the workshop remotely.
About the Rising Stars in Engineering in Health Program
Now in its third year, the Rising Stars in Engineering in Health Workshop aims to educate, train, and empower the next generation of leaders in academia at the intersection of engineering and the biomedical sciences. The two-day, in-person, interactive workshop will take place on November 18-19, 2022 on the Johns Hopkins Homewood campus in Baltimore, MD and will feature rapid-fire research talks, educational presentations, intensive workshops, mock interviews, and panel discussions with Johns Hopkins and Columbia faculty.
The annual program, co-hosted by Johns Hopkins Biomedical Engineering and Columbia University, welcomes applicants from across the United States and Canada, including postdoctoral fellows, research scientists and graduate students, who are 1-2 years away from applying for a faculty position. As both Johns Hopkins and Columbia Universities prioritize fostering an environment that embraces diversity, equity, and inclusion, applicants from groups historically underrepresented in STEM disciplines are especially encouraged to apply. Each year, the location of the two-day training workshop alternates between Johns Hopkins' Baltimore campus and Columbia's New York City campus.
Learn More About the 2022 Rising Stars
Ismail Ahmed, PhD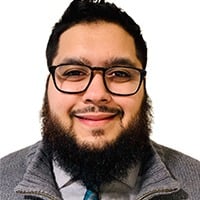 Dr. Ismail Ahmed did his undergraduate studies at The City College of New York, where he studied Biochemistry, and his research focused on the protein design of artificial proteins. Dr. Ahmed subsequently completed his Ph.D. at the University of Pennsylvania in the Department of Biochemistry and Molecular Biophysics. His dissertation focused on developing and using unnatural amino acids as spectroscopic probes for versatile applications in biological spectroscopy and microscopy. Dr. Ahmed is currently a postdoctoral fellow in the laboratory of Dr. Robert Froemke at the New York University School of Medicine, where he is studying the role of the neuropeptide oxytocin in modulating rodent maternal behavior. To achieve this, he is leveraging his diverse background in chemistry and biophysics to engineer a toolbox of novel chemical tools for sensing and controlling oxytocin in combination with classical neuroscience approaches. His goal is to become an independent investigator at a research-centric academic institution where he will have the opportunity to contribute impactful science and mentor the next generation of biomedical researchers. 
Elvisha Dhamala, PhD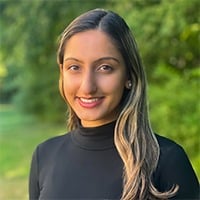 Dr. Elvisha Dhamala is a computational neuroscientist and the inaugural Kavli Institute for Neuroscience Postdoctoral Fellow for Academic Diversity in the Holmes Lab at Yale University broadly interested in sex differences in brain-behavior relationships. She earned her BSc in Neuroscience in 2017 from McGill University, and her PhD in Neuroscience from Weill Cornell Medicine in 2021 in the CoCo (Computational Connectomics) Lab.  
Her research program is focused on characterizing sex differences in neurobiological correlates of complex human behavior across healthy and clinical populations. She is especially interested in understanding how different aspects of brain, behavior, and brain-behaviour relationships differ between the sexes and whether those differences underlie the unique presentations of psychiatric illnesses in males and females.  
Rongxin Fang, PhD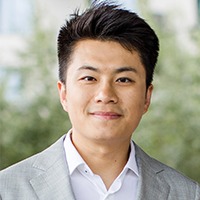 Dr. Rongxin Fang is a postdoctoral fellow at Harvard University and is a recipient of the HHMI-Damon Runyon postdoctoral fellowship. He received his Ph.D. in Bioinformatics & System Biology from UC San Diego. During his PhD, he was advised by Dr. Bing Ren and developed sequencing-based techniques to perform high-throughput measurements of enhancer activity in single cells, in vivo enhancer function and higher-order chromatin structure, and further applied these techniques to understand how enhancers regulate cell type specific gene expression and give rise to molecularly distinct cell types in the brain. As a postdoctoral fellow, he worked with Dr. Xiaowei Zhuang, Dr. Adam E. Cohen and Dr. Catherine Dulac and developed imaging techniques to map the spatial organization of molecules and cells in the brain, understand how brain changes during evolution and investigate how communications between different cell types contribute to neuronal function in healthy and diseased brain. 
Marc Fernandez-Yague, PhD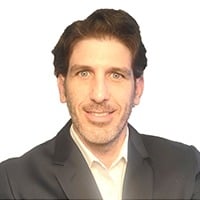 Dr. Marc Fernandez is engineering next-gen biomaterials to precisely control cell signaling for in situ tissue repair and cellular therapies. His research synergizes concepts of mechanobiology, cell engineering, computational modeling, materials science, and advanced imaging to systematically explore the impact of biophysical forces in regulating the immune–stromal signaling axis in health and disease and exploits these insights to engineer new biomaterials-based regenerative medicine strategies. Marc is a Marie-Curie postdoctoral scholar in the Andrés García Lab for Cell and Biomaterials Engineering at Georgia Institute of Technology (GIT, USA) and in the Dynamic Biomaterials Lab at the Institute for New Materials (INM, Germany) studying cell adhesion dynamics and engineering dynamic materials for eliciting controlled cellular responses for the treatment. He completed his Ph.D. in Biomedical Engineering at the National University of Ireland, Galway in 2019 and he is the recipient of the 2021 European Doctoral Award for his graduate work on engineering electroactive biomaterials for controlling stromal cell dedifferentiation processes during tendon tissue repair. 
Laura Hallock, PhD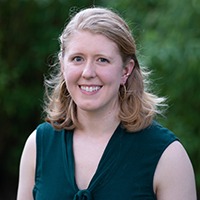 Dr. Laura A. Hallock is a Postdoctoral Researcher in the General Robotics, Automation, Sensing, and Perception (GRASP) Lab at the University of Pennsylvania, where she works with Profs. Vijay Kumar, Michelle Johnson, and Nadia Figueroa to develop human-aware collaborative robot manipulators and rehabilitation robots. Specifically, her work leverages multiple sensing modalities (including ultrasound, surface electromyography, and motion capture) to better evaluate human capability and intent, enabling safer, more intuitive, and more personalized physical human–robot interactions. Prior to her postdoctoral work, Laura received her PhD in EECS from UC Berkeley, where she was advised by Prof. Ruzena Bajcsy in the Human-Assistive Robotic Technologies (HART) Lab. Her graduate thesis pioneered the use of ultrasound-measured muscle deformation as a measure of output force, enabling novel ultrasound-driven models of human arm dynamics applicable to assistive device design, medical diagnostics, and studies of motor control. Previously, she received her SB in EECS from MIT, where she worked on neuromuscular modeling for lower-limb prostheses in the MIT Media Lab's Biomechatronics Group. 
Jin Han, PhD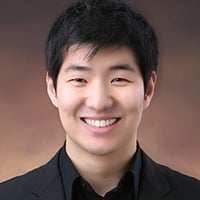 Jin is a Postdoctoral Research Associate at Johns Hopkins University, Department of Biomedical Engineering. He is working under the mentorship of Dr. Jennifer Elisseeff, studying at the intersection of aging/senescence, biomaterials, and tissue engineering. He received his Ph.D. in Chemical and Biological Engineering in Dr. Byung-Soo Kim's lab at Seoul National University in 2017. During his Ph.D., he developed biomaterial-assisted stem cell or immune cell therapeutics to promote functional recovery of cardiac tissue. During his postdoctoral training at Johns Hopkins University, Jin extended his perspective on regenerative medicine to the field of immunology and aging, and studied the immune signatures associated with aging, further elaborating the cell communication network that disrupts tissue homeostasis. Jin's mission is to advance the understanding of tissue-dependent aging process and inter-tissue crosstalk reflected in tissue repair, and engineering senescence utilizing biomaterials to lead the development of translational biomedical engineering tools for improved human services. 
Jasmine Kwasa, PhD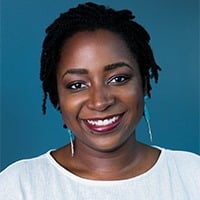 Jasmine Kwasa, PhD, is an NIH F99/K00 post-doctoral fellow in the Neuroscience Institute at Carnegie Mellon University (CMU) and chief technology officer of Precision Neuroscopics, Inc. In her current work, she develops non-invasive neurotechnologies, such as EEG and functional near-infrared spectroscopy (fNIRS), optimized for coarse, curly hair and dark pigmentation (melanin) in the lab of Pulkit Grover. Jasmine is also a neuro-ethicist and writes about the future of inclusive neurotech and the history of racial bias in neuroscience, medicine, and technology. Jasmine has received several honors throughout her training, including being named a Burroughs Wellcome Fund post-doc fellow, a Ford Foundation Fellow, an NSF GRFP, a Society for Neuroscience fellow, and a "Rising Star in Biomedical" from MIT. Jasmine earned her B.S. in BME from Washington University in St. Louis as an Ervin Scholar, her M.S. in BME from Boston University, and her Ph.D. in Electrical and Computer Engineering from CMU. In her free time, Jasmine is a dance fitness enthusiast and enjoys travel and quality time with her enormous family. 
Ruishan Liu, PhD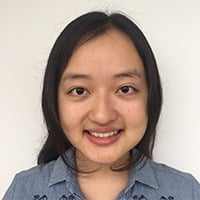 Ruishan Liu is a postdoctoral researcher in the Department of Biomedical Data Science at Stanford University, working with Prof. James Zou. She received her PhD in the Department of Electrical Engineering at Stanford University in 2022. She is broadly interested in the intersection of machine learning and applications in human diseases, health and genomics. The results of her work have been published in top-tier venues such as Nature, Nature Medicine and ICLR. She led the project Trial Pathfinder, which was selected as 2021 Top Ten Clinical Research Achievement and Finalist for Global Pharma Award 2021. 
Yuchuan Miao, PhD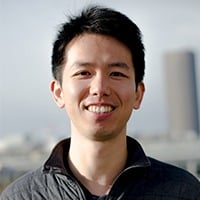 Yuchuan Miao is fascinated by how embryonic cells build the human body. Currently he is a postdoc researcher at Harvard Medical School and Brigham and Women's Hospital. He received his PhD in cell biology and biological chemistry at Johns Hopkins University School of Medicine, co-mentored by Dr. Peter N. Devreotes and Dr. Takanari Inoue. His graduate work, on excitable waves at the cells' cortex and their roles in cell migration, was recognized with the Michael A. Shanoff Research Award. In 2019 he started postdoc training in the lab of Dr. Olivier Pourquie. Using human stem cells, he has established two organoid systems recapitulating the process of somite formation during early pregnancy, opening the door to dissect early human development with unpresented cellular resolution. He aims to illuminate the design principles of human body development and build complex tissues and organs in a dish for regenerative medicine. 
Novalia Pishesha, PhD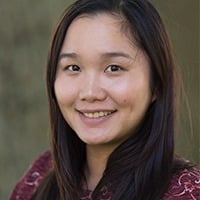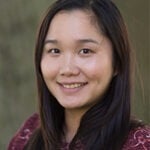 Originally from Indonesia, Novalia (Nova) Pishesha finished her B.S. in Bioengineering at the UC Berkeley in 2012 and was awarded the Departmental Citation. She then went on to pursue a PhD in Biological Engineering at MIT, which she completed in 2018. Her thesis focused on engineering RBCs to treat autoimmune diseases and hyperlipidemia, as well as biodefense against lethal bioweapon. This engineered RBC technology was part of the foundational technology of Rubius Therapeutics that aims to bring these engineered RBCs to the clinic. Upon graduation, she was elected a Junior Fellow at the Harvard Society of Fellows and has been carrying out her research at the Boston Children's Hospital, the Broad Institute, and the Koch Institute. She has been formulating alpaca-derived single domain antibody fragment (nanobody)-based platform to create novel therapeutics for immune modulation, i.e. treatment of various autoimmune diseases and vaccine applications. She recently co-founded a biotech company, Cerberus Therapeutics, based on this technology. She is also a member of 2021 MIT Technology Review (TR) Innovators under 35 Asia Pacific and The Boston Globe's STAT+ Wunderkinds. 
Teresa Rapp, PhD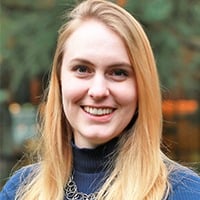 Dr. Teresa Rapp trained as an inorganic chemist with expertise in protein engineering and biomaterial design. She is currently a Washington Research Foundation Postdoctoral Fellow with the DeForest Lab in Chemical Engineering at the University of Washington, where she advances next-generation photochemistries for biomaterial applications. In her postdoctoral career, Dr. Rapp has secured funding through a prestigious 3-year fellowship from the Washington Research Foundation, published highly cited reviews in Advanced Healthcare Materials and Advanced Drug Delivery Reviews, and has held key positions in competitively selected University service roles (e.g., Chair's advisory committee, DEI committee). She earned her PhD in Chemistry from the University of Pennsylvania in Prof. Ivan Dmochowski's laboratory, where she innovated several new ruthenium-based photochemistries. Through a collaboration with Prof. Jason Burdick, she harnessed these chemistries to create rapidly degradable   hydrogels, as featured in her Cover Article for Cover in Chemistry – A European Journal. Dr. Rapp earned her B.S. in Chemistry from Cal Poly San Luis Obispo, working with Profs. Gragson and Imoos in chemical education and copper–sensing molecules.  
Nuttida Rungratsameetaweemana, PhD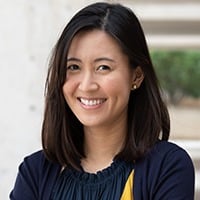 Nuttida Rungratsameetaweemana is a postdoctoral fellow at the Computational Neurobiology Lab at the Salk Institute for Biological Studies. Nuttida earned her PhD in Neurosciences at UC San Diego and her BA in Mathematics and Neuroscience from Middlebury College. At UCSD, Nuttida worked with healthy individuals as well as amnesic patients with lesions in the medial temporal lobe. She leveraged various computational approaches with neural and behavioral measures to evaluate the neural dynamics that underlie probabilistic decision making in the human brain. As part of her postdoctoral training, Nuttida uses computational methods to investigate the relationships between intrinsic functional network topologies and propagation dynamics of different types of epileptic seizures. In her other line of work, Nuttida is combining a deep learning approach with electrophysiological recordings to study the computational principles that are important for adaptive learning across species. Nuttida received the 2021 Anuradha Rao Memorial Award from Cell Press and Society for Neuroscience, the 2021 UCSD Chancellor's Outstanding Postdoc Award, and the 2021 Salk Women & Science Special Award. 
Gurneet Sangha, PhD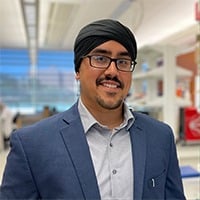 Dr. Gurneet Sangha is fascinated by the mechanisms through which exercise mitigates cardiovascular disease. His curiosity has led him to integrate mechanobiology, preclinical imaging, and exercise physiology research to investigate how exercise preserves cardiovascular health. Dr. Sangha's long-term goal is to use his discoveries to develop diagnostics that help clinicians identify patients needing exercise intervention and monitor if the prescribed exercise is effective. To do this, Dr. Sangha is currently studying how exercise-induced shear stress affects red blood cell nitric oxide production and extracellular vesicle release to mitigate endothelial dysfunction, the initial hallmark of vascular disease.  
Dr. Sangha is a postdoctoral fellow in the Vascular Kinetics Laboratory at University of Maryland under the mentorship of Dr. Alisa Morss Clyne. He received his B.S. in Biomedical Engineering from Rutgers University in 2014 before earning his Ph.D. in Biomedical Engineering from Purdue University in 2019 under the mentorship of Dr. Craig J. Goergen. Dr. Sangha is searching for a tenure-track faculty position where he can collaborate with biomedical engineers, clinicians, and exercise physiologists to develop technology that improves cardiovascular health through lifestyle modification.  
Juliane Sempionatto, PhD,MS/MSE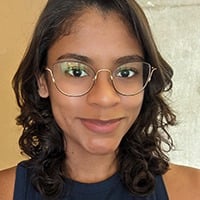 Dr. Juliane Sempionatto works in the development of wearable biosensors for health monitoring. She is currently a postdoctoral fellow at Caltech with Prof Wei Gao and previously received her Ph.D. in Nanoengineering at UCSD with Prof. Joseph Wang. Her research interests include soft and stretchable electronics, high-performance electrochemical biosensors and drug delivery systems, and biofuel cells. Juliane's research has been published in top-tier peer-reviewed journals, including Nature Biomedical Engineering, Nature Electronics, and Science Advances. Her work received many recognitions including the MIT Technology Review 35 Innovators Under 35 Latin America (MIT TR35, 2022); the Young Chemist Award from the International Union of Pure and Applied Chemistry (IUPAC 2022); and the Siebel Scholar Award (2021). 
Jessica Stark, PhD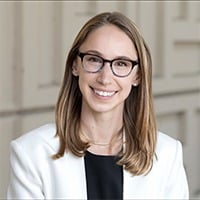 Dr. Jessica Stark is currently an American Cancer Society Postdoctoral Fellow with Prof. Carolyn Bertozzi at Stanford University. Her postdoctoral work focuses on identifying and targeting glyco-immune checkpoints for cancer immunotherapy. As an NSF Graduate Research Fellow with Prof. Michael Jewett at Northwestern University, Jessica developed new, portable technologies for glycoprotein therapeutic and vaccine biomanufacturing. Previously, she received her B.S. in Chemical and Biomolecular Engineering from Cornell University, supported by an Irwin and Joan Jacobs Engineering Scholarship. Jessica's work has been recognized with multiple awards and honors, including an NIH/NCI Postdoctoral Fellowship, a Hanna H. Gray Fellow Finalist Award, a Clare Boothe Luce Graduate Fellowship, an NIH Biotechnology Training Program Fellowship, induction to the Sigma Xi Scientific Research Honor Society, and the Northwestern Chemical Engineering Department's Distinguished Graduate Researcher Award. Jessica is committed to enhancing diversity, equity, and inclusion in STEM through mentoring, outreach, and service activities, most recently as a selected member of the Stanford Chemistry Department's Equity and Inclusion committee. To support this work, Jessica co-developed and launched commercial BioBits® educational kits that promise to increase access to high-quality biology education by facilitating hands-on learning. 
Sandya Subramanian, PhD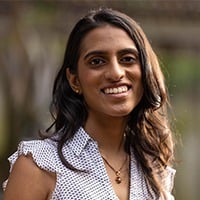 Sandya is a Postdoctoral Fellow at Stanford University, where she works with Professor Todd Coleman in Bioengineering and Professor Sean Mackey in Pain Medicine. Her research focuses on developing new technologies and methods to monitor the autonomic nervous system. The autonomic nervous system, responsible for all unconscious functioning, reflexes, and responses, is implicated in a number of disorders, such as functional gastrointestinal disorders, Parkinson's disease, diabetes, migraines, and eating disorders. The goal of Sandya's research is to improve our ability to monitor and quantify these physiologic processes. 
Sandya completed her Ph.D. in Harvard-MIT Health Sciences and Technology program, advised by Professor Emery Brown. She was funded by a National Science Foundation Graduate Research Fellowship. Her Ph.D. research, in which she developed and tested models and methods to track unconscious pain under anesthesia in the operating room, first sparked her interest in the autonomic nervous system. Sandya is currently a Schmidt Science Fellow and Stanford Data Science Postdoctoral Fellow.  
Daniel Naveed Tavakol, MS/MSE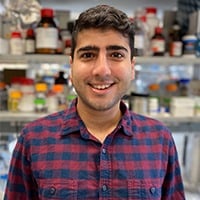 Naveed Tavakol is a biomedical engineering Ph.D. candidate in the Laboratory for Stem Cells and Tissue Engineering at Columbia University under the advisement of Dr. Gordana Vunjak-Novakovic. As a NIH Ruth L. Kirschstein Pre-doctoral Fellow and NSF Graduate Research Fellow, he is working on translational approaches to integrated organ-on-a-chip systems, with a specific focus on the hematopoietic system. His work relies on developing new bioengineering tools to study the bone marrow in health and disease, with applications in radiation toxicity, blood cancers, and systemic interactions. Previously, he was a Whitaker International Fellow at the École Polytechnique Fédérale de Lausanne in Switzerland (2017-2018) working on injectable scaffolds for regenerative hematopoiesis under Dr. Olaia Naveiras. He trained as an undergraduate in the lab of Dr. Shayn Peirce-Cottler, graduating from the University of Virginia with a B.S. in biomedical engineering in 2017 and earning the Edgar F. Shannon University-wide Award. Naveed is also passionate about engineering education, science communication, and building an inclusive scientific community.  
Dar Weiss, PhD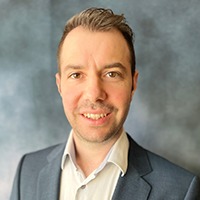 Dar is an Associate Research Scientist in Dr. Jay Humphrey's research group at Yale University. He is applying multiscale approaches and multimodality imaging techniques to study biomechanical mechanisms of diverse vascular diseases and their potential treatment. He has expertise in complex biomechanical experimentation particularly in regard to local characterization of extracellular matrix defects that lead to aortic aneurysm and dissection and the confounding role of hypertension. His current work for which he recently received young investigator award from the Biomedical Engineering Society, identified novel characteristics of collagen fiber stability and integrity in Marfan syndrome, a rare genetic condition, which also promises to give insight into general aortic aneurysm disease. Dar received his BS and PhD in Biomedical Engineering at Tel Aviv University, Israel where he designed and develop a novel peripheral catheter for intravenous procedure. This novel catheter was shown to minimize biomechanical interaction with the vein wall and to dramatically reduce the risk for vein inflammation and thrombosis. Dar is interested to establish an independent research group studying the multiscale mechanism responsible for the onset and progression of cardiovascular disease while focusing on the genotype-phenotype interplay in vascular tissue and identification of therapeutics targets. 
Velencia Witherspoon, PhD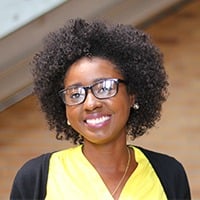 Dr. Velencia Witherspoon is currently a postdoctoral fellow in lab of Peter Basser, i.e. Section for Quantitative Imaging and Tissue Science (SQITS),  located at Eunice Kennedy Shriver National Institute of Child Health located in the National Institutes for Health Bethesda, MD. She earned her B.S.  in Chemical and Biomolecular Engineering (CBE) from Florida A&M University and her Ph.D. in CBE from University of California, Berkeley. To extend her training to biological complex media she joined SQITS, where she focuses on developing novel MRI phantoms to reflect salient features brain microstructure characterized by diffusion based magnetic resonance imaging. She became interested in the mechano-functionality extra cellular matrix (ECM) components in tissue, specifically in brain and connective tissues. She was awarded a K99/R00 grant to developed low-field MRI methods to characterize the compositional and microstructural changes of ECM tissue. Her long-term goal is to increase access to point of care diagnostics by utilize low field MRI as a platform for characterization complex biological media.  
Xufeng Xue, PhD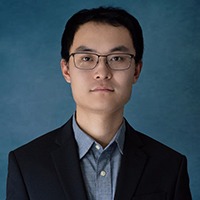 Xufeng Xue received his B.S. in Mechanical Engineering from the Tsinghua University, China in 2014. He earned his Ph.D. from University of Michigan in Mechanical Engineering in 2020. His Ph.D. research focuses on a variety of topics including stem cells, neural development, microfluidics, mechanobiology and acoustics. He is currently a postdoctoral fellow with Dr. Jianping Fu at the University of Michigan, where he developed a completely patterned synthetic human neural tube model using microfluidics-based human stem cell cultures. And through his close collaboration with neuroscientist and pediatrician, he acquired experience on disease modeling and studied the mechanisms underlying congenital diseases such as microcephaly and CHARGE syndrome using his synthetic neural tube tissues. The goal of his future research group is to develop novel bioengineering approaches to guide the differentiation and morphogenesis of stem cells to build synthetic human tissues and organs with high reproducibility, efficiency, fidelity, and complexity and use them to address important questions in human development and advance human health.